About Glisser
Glisser is an audience engagement solution that helps organizations manage virtual meetings, live events, courses and more. The audience Q&A and live polling modules enable users to raise queries, give feedback and visualize opinions, among other collaboration activities. Glisser allows attendees to remove and download slide-specific digital notes while streaming live presentations. It enables users to customize the platform as per business requirements by adding logos, colors, themes and more. Administrators can configure permission rights, passwords and unique identifiers, restricting users to access specific sessions or the entire event. Additionally, the audience lottery functionality lets presenters set up prize incentives for respondents across surveys or post-session feedback forms. Glisser facilitates integration with several third-party learning management systems (LMS) and customer relationship management (CRM) solutions. Pricing is available on request and support is extended via live chat, phone, documentation and other measures.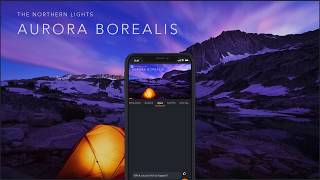 Glisser has a free version and offers a free trial. Glisser paid version starts at US$1,299.00/month.
Starting Price:
US$1,299.00/month
Glisser Reviews for UK Users
Industry: Banking
Used

Weekly

for

1-5 months

Review Source
---
Glisser was an integral part of a lively conference presentation to a room of about 100 people
I was able to deliver a much more engaging presentation at the software conference I was invited to speak at. I feel that Glisser made my presentation much more memorable and had helped me build my image and brand in the market I operate in.
Pros
I loved the way Glisser integrated easily with my Powerpoint presentation. I hate talks with large wordy slide decks and was looking for ways to engage my audience. I used very few slides with large print and interesting graphics. Glisser's modern look and ability to customize the view made their product look like it fit naturally into deck. I used the live audience poll feature to present interesting questions to the attendees which drew them into the content and held their focus. I received many positive comments and stayed for almost 2 hours afterward to answer questions!
The folks at Glisser are very accommodating and were happy to help me make the most of my presentation. They contacted me quickly after I signed up for the trial and showed interest in what I was doing. They answered my questions by email within hours and attentively followed up afterward.
I've had great success using Glisser at one conference. I will use it again at a second conference and I've already had a request for a third smaller and private presentation. I hope to be able to use it again for future engagements.
Cons
I compared Glisser to half a dozen competing products and found that some were easier to use and some were more difficult. I had to get used to the web interface which is intuitive enough but still a bit different than using a desktop program like PowerPoint. An add-on must be installed into PowerPoint which proved to be tricky. The slide deck must also be uploaded to the Glisser site and kept in sync before a presentation can be made.
During the presentation, the live slides must be toggled to in a browser window. The Glisser plug in makes this relatively painless but it is still an extra step to remember in the middle of your presentation. I occasionally found the uploaded poll slides appeared in a different order than in my deck - and I still haven't figured that out why. Instead, I used generic local slides and website slide with the actual poll questions.
Response from

Glisser

Wayne

Thanks for the excellent and thorough review. We'll take all your development points on board and keep pushing our product forward.

Cheers
- The Glisser Team

Replied 20/11/2017
Industry: E-Learning
Company size: Self Employed
Used

Daily

for

Free Trial

Review Source
---
Difficult to use
Pros
Initial set up was easy - there was a lot of personalisation available and I was able to incorporate lots of interaction styles. It is unique, and definitely worth paying for IF you can afford it.
Cons
It was really difficult using this with children. They didn't understand the format of it the way they did with Kahoot. This would, however, be perfect for an adult audience.
Industry: Events Services
Company size: 11-50 Employees
Used

Other

for

2+ years

Review Source
---
Software AND a service
The Glisser team have some of the best people and culture when it comes to event tech suppliers, their customer support and service especially on event days it what sets them apart.
Pros
Having used Glisser for over 7 years I can honestly say it's one of my go-to tools for any event!
Cons
Not a great deal to be honest, any suggestions here would be merely personal preference
Used

Weekly

for

6-12 months

Review Source
---
The software is clunky but acceptable for participant feedback.
Pros
Participant feedback is important and this is the only redeeming quality. I do enjoy knowing how people are receiving the information I am sharing with them.
Cons
The design, the lack of intuition, the constant asking for my password/making me re-register. All of these things are so frustrating!
Response from

Glisser

Kyle

Thanks for your comments and apologies it didn't work out for you.

I looks like you've mainly been testing the PowerPoint add-in - this is best used in conjunction with the platform where you can see all the participant interactions being made, slide downloads, etc. The add-in alone won't show you this. We've checked you're account and it's all there!

Data protection is really important to our clients, so that does mean our password process has to be strong. In particular, where PowerPoints may contain sensitive data and could get left open on AV laptops, we do need to enforce log-outs, etc.

Thanks for taking the time to trial.

- The Glisser Team

Replied 14/12/2017
Industry: Public Relations & Communications
Company size: 2-10 Employees
Used

Other

for

2+ years

Review Source
---
Virtual Event Engagement Superhero
Glisser helps to take our events, whether in person or online or both, to the next level. We have seen a noticeable improvement in our understanding of how an event went thanks to Glisser.
Pros
I've been a Glisser user for some time now, and it really saved me in the switch to virtual events during COVID-19. It quickly takes events to the next level, especially virtually, to keep the audience engaged, while also helping my team collect important metrics about the event.
Cons
Getting a hang of the interface can take a second, but the customer support team is really wonderful which helped to alleviate the initial onboarding bump!