About Urbest
Urbest is a cloud-based solution designed to help real estate professionals, service providers and tenants manage properties and track issues. The software enables property owners to initiate group discussions and organize data such as descriptions, quote and invoices relative to a building unit within a centralized system. Urbest comes with an analytics module which helps supervisors track job progress, receive timely alerts and view the number of resolved issues for a particular duration. It comes with a mobile application for iOS and Android and support is provided via chat and email.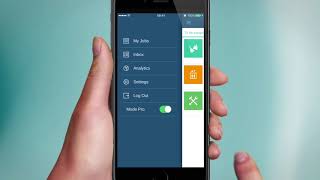 Urbest does not have a free version but does offer a free trial. Urbest paid version starts at US$600.00/year.
Starting Price:
US$600.00/year
Urbest Reviews for UK Users
Industry: Computer Software
Company size: 11-50 Employees
Used

Daily

for

1+ year

Review Source
---
A very good software that makes our lives easier
We have several offices and Urbest helps us centralize all requests and act as efficiently as possible. This is very important for our teams.
Pros
Very easy to use, our team is very happy to use this software daily.
Cons
Nothing to say here. Everything works like a charm.
Response from

Urbest

Thanks Luc,
It's a pleasure to help you along your growth and new offices.

Replied 30/12/2019
Industry: Facilities Services
Company size: 1,001-5,000 Employees
Used

Daily

for

6-12 months

Review Source
---
Computer Aid Facitily Mngt System: Urbest tops the league
As said above, the reporting of problems is often a bottleneck in traditional systems whereby one will see the problem and will have to call/email/ or phone the helpdesk to report it. Not with Urbest. One can do it directly via its mobile-app. And this is empowering the user, giving the chance to participate in making the building a building users want to be proud of. Personally I was impressed by how easy it is to get going with the software. From taking the decision to having it running, no more than a week passed by. In fact, a couple of days after the decision, I was already accessing the software and setting up the few bits and pieces needed. A week after everyone in my organisation could go ahead and use it.
Pros
The fact this software isn't presented as a traditional software. It is a service ; it is there ; it runs. You barely have anything to do to get it going for your organisation. That's the beauty of an easy-to-use software that sits in the cloud and can be accessed as a software-as-a-service. The graphic is great and minimalist so you see things. You don't have to learn it to get going. Simple is key and that's the main adjective to it. KISS: Keep it Simple and Straightforward fits this software perfectly. And when it comes to its core, it is great as it captures the information at source: it gives the user who sees the problem to report it directly in the system there and then. And that is the essence of a good system where the whole community is involved and one can see how her/his issue is resolved in near real time.
Cons
Difficult to fault this software. Yes maybe it doesn't have all the features of a Maximo (IBM) or Planon but do we need these features? No.
Response from

Urbest

Thank you Alexis! We continuously strive to improve our product and if there are other ways that you think Urbest can help solve problems for you or add more value - then please do share these with us!

Best,
Team Urbest

Replied 02/01/2020
Industry: Government Administration
Company size: 1,001-5,000 Employees
Used

Daily

for

1+ year

Review Source
---
maintenance
une bonne idée au départ, la première version était plus lisible de mémoire.
Pros
toutes les demandes sont centralisées, la possibilité de mettre des photos
Cons
manque de visibilité sur smartphone en tant qu'intervenant sur les demandes.
Response from

Urbest

Bonjour,
Je vous remercie pour votre retour, nous travaillions au quotidien pour ameliorer urbest et vous simplifier la vie, n'hesitez pas a nous faire par de vos remarques sur [email protected]

Replied 24/11/2020
Industry: Commercial Real Estate
Company size: 51-200 Employees
Used

Daily

for

1-5 months

Review Source
---
Limpide, Fluide, une évidence
Pros
sa fluidité et sa prise en main rapide
pour les équipes, URBEST est vite devenu une évidence car répond à une vraie problématique de préparation et reporting des sujets courants
Cons
le menu recherche d'immeuble du départ, pas assez fluide comme le reste de l'appli
Response from

Urbest

Thanks Tom!
We appreciate your feedback and we are working on improving this in our next releases!

Urbest team

Replied 14/04/2021
Industry: Facilities Services
Company size: 1,001-5,000 Employees
Used

Other

for

6-12 months

Review Source
---
Urbest is the innovation all modern Facilties Management companies needed yesterday
It has solved the issue of giving building users self service reporting, not going through antequated methods of calls/emails.
It has resolved the issue of being unable to capture ongoing feedback from users on our request resolution and satisfaction.
It hasn't resolved our issue of having a slow/bulky CAFM that isn't lean in its workflow
Pros
The simplicity, user friendliness, modern approach and workflow.
It makes FM so simple it's a surprise that we didn't already switch to it. Giving a tool to all building users to report to FM teams their issues is like tracking a pizza order on domino's, everyone should have it.
Having a simple workflow for FM teams to organise and be faster at reacting/resolving in all transparency is a step towards even having a FM as a self service linked to a marketplace for independent ad hoc workers which is where the industry may go.
Cons
Integration with our existing CAFM is possible but the overlap of functionalities has made it difficult for our IS teams to draw the line. Integrating directly with our purchasing/finance system could be the solution but the build, dashboard, monitoring would need to be very robust for the teams to feel reassured.
It could/should do so much more as an FM app in the future e.g. geolocalisation, way finding, community building if Urbest doesn't want to be the app that just gets integrated into other ''sexier'' apps
Response from

Urbest

Thanks Catriona! We understand the needs of customers and this is why we are building more things and expect to see very soon PO/Invoice management live in our product and a few more things up our sleeve. We look forward to helping Bouygues UK strengthen it's portfolio and services.

Replied 30/03/2020