About DealerCenter
DealerCenter is a cloud-based dealer management system designed to help small to large businesses manage processes related to accounting, customer relationships, auctions, inventory, digital marketing and more. The centralized platform allows users to integrate the system with various accounting applications, simplifying receiving and submission of credit applications and lender decisions. Features of DealerCenter include deal management, electronic licensing, e-contracts and forms, lead management, email/SMS campaigns, call recording, automated messaging and more. It comes with Android and iOS mobile applications, which enable users to handle license scanning, customer check-ins and check-outs, appointments and alert notifications. Additionally, businesses can create customizable dashboards per requirements to gain insight into operations across all levels. DealerCenter facilitates integration with several third-party dealer websites and applications such as QuickBooks, Experian, Equifax, Carfax, TransUnion, Kelley Blue Book, AutoCheck, NADA, Black Book, Manheim, Craiglist and more. Pricing is available through monthly subscriptions.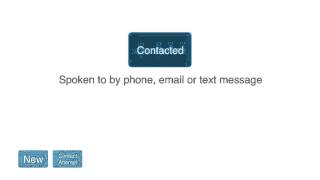 DealerCenter does not have a free version but does offer a free trial. DealerCenter paid version starts at US$60.00/month.
Starting Price:
US$60.00/month
Pricing Details:
Monthly priced subscription packages include: Dealer Management System (DMS): FAST DMS = $60.00 CRM = $65.00 Buy Here Pay Here = $ 50.00 Quickbooks = $40.00 (RouteOne and Dealertrack included with DMS) Online Marketing: Dealer Website = $75.00 Online Ad Post = $25.00 Booking Services: NADA = $40.00 Kelley Blue Book (KBB) = $40.00 Black Book (BB) = $40.00 Pay-Per-Use products are also available, see website for full pricing details.
Alternatives to DealerCenter
DealerCenter Reviews for UK Users
Used

Daily

for

2+ years

Review Source
---
A product is as good as the people representing it. I've had a few DMS, DC's is the best why,...
Anyone can set up a auto dealership and have it operational and effective in a week.
Pros
Ease of use, and with out a doubt when it doubts call the customer rep. I have been Consulting for the Sports Car Group and suffered major set back with what I wanted to be the heart of the operation, a full spectrum lender, and as I was just at my point of turning negative which is a but rare for ME. Sunshine came through in the form of the rep who didn't allow to me harp but do what I knew to do and that looked past to see what was still there. She found me 5 sub prime and 4 prime options to offset my loss. I am grateful for her, she may never know how much that small act of kindness resignated with me.
Cons
The Customer experience isn't shared accross all Westlakes Products and Services. I wish preferred lender didn't auto submit.
Industry: Automotive
Company size: 11-50 Employees
Used

Daily

for

2+ years

Review Source
---
Impressive
I would like to say I'm very impressed with the continual updates and improvements The Team at Dealer Center continues to make, regularly. It's like owning an Apple computer and getting updates every 45 to 60 days.
In an industry that's notorious for creating software and promising to make improvements ONE DAY... Dealer Center is a breath of fresh air.
A tech company creating Automotive Software solutions. The updates and improvements are continual. Their motto is certainly to be the best, which means we must get better every day. Never static, never stuck, never the same old same old... I'm a believer.
Pros
Easy to use, intuitive in fact. Everything you need and more. Cannot beat the value.
All in one solutions for Independent dealers of all sizes.
Cons
Nothing negative to say. Nothing else to say about the CONS ......
Industry: Automotive
Company size: 2-10 Employees
Used

Daily

for

2+ years

Review Source
---
DealerCenter is the best solution for the Independent dealer
DealerCenter has a fast customer service response time & constantly improving the solution
Pros
Easy to navigate, all in one solution, fully integrated lender management tool.
Cons
So far there has been nothing that I like the least about DealerCenter.
Industry: Automotive
Company size: 2-10 Employees
Used

Daily

for

1+ year

Review Source
---
DealerCenter Use
All in all for the price it seems like a fair value. There are certainly more sophisticated and better systems out there. After its all said and done I wish I would have spent the money to get a better quality system. The bare bones of the system is Ok but to get all the nice features there is upcharge after up charge.
Pros
It was turn key and it was up and running was not much down time.
Cons
Its really slow, and clunky, When there is an issue often times its not a quick solution.
Reasons for Switching to DealerCenter
There was another dealer we work closely with who was already signed up with DC. To keep things simple and be able to share data quickly we went with the same system.
Industry: Automotive
Company size: 2-10 Employees
Used

Daily

for

2+ years

Review Source
---
Integrated system
Pros
There are many banks that are integrated with this system, which helps us contract more deals. This helps us with leads as we can keep all of the customer's information in one place.
Cons
Sometimes the system delays which causes an issue with contracting deals but other than that it's an easy system to use.