About Kudos
Recognition matters! Unlock employee potential through recognition with Kudos®. Kudos® is an employee engagement, culture, and analytics platform, that harnesses the power of peer-to-peer recognition, values reinforcement, and open communication to help organizations boost employee engagement, reduce turnover, improve culture, and drive productivity and performance. Kudos® uses unique proprietary methodologies to deliver essential people analytics on culture, performance, equity, and inclusion, providing organizations with deep insights and a clear understanding of their workforce. The Kudos® platform is used in over 80 countries on six continents in a wide variety of industries and languages. Clients in over 80 countries have built thriving cultures using this simple, scalable SaaS solution. Reduce turnover, improve culture and drive productivity and performance. Book a demo today!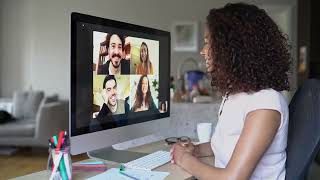 Kudos does not have a free version and does not offer a free trial. Kudos paid version starts at US$3.25/month.
Starting Price:
US$3.25/month
Kudos Reviews for UK Users
Industry: Electrical/Electronic Manufacturing
Company size: 51–200 Employees
Used

Daily

for

1+ year

Review Source
---
An easy and FUN way to say thank you
Overall experience has been great, as mentioned above it is an easy and quick way to show someone that they matter as a part of your team. Actions speak louder than words, and by giving some kudos to someone who is doing great in their position, it is the just the icing on top of the thank you that you already gave them!
Pros
I love Kudos because it is that extra little something to tell a coworker thank you or that you appreciate them! I love being able to award team members for their work and then they can turn around and use those Kudos to buy themselves something special. Kudos is a creative way to give back to those people who help you or make your work day better! I love giving and receiving KUDOS! :)
Cons
I have had no issues when using this software
Industry: Individual & Family Services
Company size: 501–1,000 Employees
Used

Daily

for

6-12 months

Review Source
---
Kudos is a must for employee recognition!
From my first demo to my last onboarding session, I have had nothing but wonderful experiences working with the Kudos Team. They have gone above and beyond to meet my agency's needs and have helped me set up the platform for launch day. I can't say enough great things about Kudos! I have also really enjoyed several webinars run by the Kudos Team.
Pros
Very easy to use and navigate. Very similar to other social media platforms. I like how we can access the platform on our computers via the internet, phone, Outlook, and/or Teams.
Cons
Hoping for a swag store to be integrated into the platform!
Reasons for Choosing Kudos
Not everyone had access to the platform in our agency and the gift items were not interesting to the team members. It was not user friendly and it was very hard for HR/IT to update the data for new hires and terms.
Reasons for Switching to Kudos
I liked that Kudos put recognition first, above rewards, and didn't show the earned points on profiles for everyone to see. I also like the reporting data and was cost efficient.
Industry: Transportation/Trucking/Railroad
Company size: 2–10 Employees
Used

Daily

for

Free Trial

Review Source
---
Kudos use it
I've realized that the app will help improve your overall performance
Pros
Thr product is simple to use its very helpful I would recommend it to anyone looking to help make there HR simple
Cons
It could use more peer to peer body of work to help individuals have a question that can be answered faster.
Industry: Package/Freight Delivery
Company size: 201–500 Employees
Used

Weekly

for

2+ years

Review Source
---
A motivating, fun and exciting platform!
Pros
I have seen a few other sites that offer a reward program however, Kudos, is my favorite as this platform offers reasonable points systems. I feel its very employee / employer motivating! I know from personal experience, getting a kudos, definitely feels good and gives you a boost in the day! I truly love Kudos, fun engaging, motivating, all around a great platform!
Cons
I honestly have nothing negative to say about Kudos. I don't feel like anything would need to be improved at this point. Its a really reasonable and fair system
Industry: Staffing & Recruiting
Company size: 10,000+ Employees
Used

Weekly

for

6-12 months

Review Source
---
Kudos is an excellent software and method to express your gratitude publically
It's an excellent collaboration platform. Every organisation need it. Usability is also straightforward. I enjoy how it inspires us to go above and above for our coworkers because we know they will reward us with compliments. It contributes to making the modest inconspicuous number of work that someone accomplishes apparent and valued. I am confident that if I ever had a problem, Kudos would be outstanding at addressing it.
Pros
Kudos is an excellent tool for recognising colleagues in small or bug teams in IT or any other sector. There is a newsfeed where you can view all activity throughout your whole organisation, and an area where you can see every praise you sent and got. We no longer need to wait for mid- or year-end approvals to acquire management or peer assessment with accolades. I appreciate the variety of options for spending my kudos, and redemption is straightforward. Kudos to Kudos for making showing appreciation so enjoyable.
Cons
If I had to pick something to dislike, it would be that anybody can see the number of recognitions and honours you have gotten on your profile on the right-hand side. A person should be allowed to choose how many kudos to offer to another person. There are currently predefined quantities. We attempt to integrate activities in Kudos to guarantee that everyone is utilising the platform and that it is not just a small group of people giving each other Kudos.