About FMIS Asset Management
FMIS Fixed Assets is a cloud-based fixed asset management solution. It caters to multiple industries including retail, healthcare, manufacturing, non-profit, education and oil and gas. Primary features include fixed asset depreciation, asset tracking, inventory management, maintenance, fixed asset lease accounting, depreciation forecasting and document management. The fixed asset accounting module calculates depreciation, tracks assets from acquisition through disposal and ensures compliance with IFRS, local GAAP and other international standards. It offers support for multiple countries, currencies, companies and depreciation methods. The asset tracking module allows users to track location, status and history of assets across locations. FMIS FIxed Assets offers integration with finance and ERP packages including Sage, Access and Deltek. It is compatible with Windows, Mac and Linux operating systems. Customer support is offered via email and over the phone. Other help options include case studies and resource library.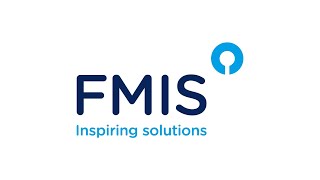 FMIS Asset Management pricing
FMIS Asset Management does not have a free version. FMIS Asset Management paid version starts at US$4,500.00/one-time.
Starting Price:
US$4,500.00/one-time
Alternatives to FMIS Asset Management
FMIS Asset Management Reviews for UK Users
Industry: Nonprofit Organization Management
Company size: 201-500 Employees
Used

Weekly

for

2+ years

Review Source
---
Great product, Superb value for money and excellent customer support
Pros
So easy to use, a small piece of software the manages depreciation on our assets superbly. Customer support is very good! cant be beaten on value for money.
Cons
A few extra features would help but I believe they are on the roadmap
Response from

FMIS

Hi James, Thank you for the great feedback. We are always looking for good ideas to add to the product, so please get in touch with us to let us know what you would like to see.

Replied 04/01/2019
Industry: Hospitality
Company size: 51-200 Employees
Used

Daily

for

2+ years

Review Source
---
We use the FMIS software as integral part of our purchasing and asset management
Our invoice processing time has been cut considerably and we now have an asset register that we have confidence in.
Pros
The order processing and goods receipting is easy to use for the non financial staff. The Fixed Asset management system deals with our extensive assets and the support from FMIS when implementing the software, some bespoke was excellent.
Cons
The system does not deal with incorrect stock purchases very well. It is easy for stock buyers to make errors on the purchase orders and goods receipting which if not spotted in time require several steps to correct.
Response from

FMIS

Hi Elaine,
Thank you for taking the time to review FMIS. I'm glad the software is saving you time on invoices and goods receipt.
Correcting stock purchases can be a hassle, but I know the team had a couple of ideas that might help if you would like to call in and have a chat with them.
Best Regards,
John.

Replied 13/04/2018
Industry: Higher Education
Company size: 1,001-5,000 Employees
Used

Daily

for

1+ year

Review Source
---
Unrealized possibilities
I keep an external record of logged info because the program takes to long to run a search.
Pros
It's quick and you can manage and keep equipment organized
Cons
Searching for entries is a pain and often has to be exported because findings are too large.
Response from

FMIS

Thanks for the feedback. The system is design to run with high volumes of equipment, so the search speed should not be an issue. If you would like to get in touch with us at [email protected], we will be glad to look at this for you.

Replied 04/01/2019
Industry: Government Administration
Company size: 51-200 Employees
Used

Weekly

for

2+ years

Review Source
---
Asset Management on Steroids
I used to use a third party fixed asset module from Normin, since I found this software, my internal customers have asked where has this been all there lives. This is truly asset management with a lot of extras, or maybe I never knew what fixed asset management was until this software.
Pros
Complete tracking of all assets from purchase to disposal and at multiple locations.
I can break it down to branches and still roll it up as a whole.
Reporting is fabulous and its graphical
Easier management of maintenance of equipment (e.g. H VAC, Copy Stations etc) and keep track of ROI and schedules.
Cons
Everything is in a different module and the complete package can get pricey.
Industry: Renewables & Environment
Company size: 51-200 Employees
Used

Daily

for

6-12 months

Review Source
---
FMIS - Fixed Asset Register
Pros
I find it easy to use and most of all - I like the way you can pull reports by different criteria.
Also the way the depreciation and disposals are calculated - very reliable.
Cons
Currently we have to upload the additions by excel. It is quite time consuming but hopefully we will be able to have an interface between our accounts package and FMIS. This should resolve this issue.
Response from

FMIS

Hi Jennifer, thanks for the great feedback and I'm glad you are getting on well with the system. If you would like to get in contact with the support team, we would be very happy to look at ways we can streamline the uploads.

Replied 04/01/2019