About Zahara
Zahara is a cloud-based purchase management solution which helps small to large-sized organizations manage invoices and control budgeting. Its key features include coding approval, workflow automation, supplier and document management. The application comes with a multi-step approval feature that allows accountants to match invoices, link orders, and import data into the accounting system. Managers can use the analytics module to monitor spend data/procurement costs and optimize the vendor database. The solution helps users create project budgets, identify breaches and check real-time expense status. Zahara's cloud-based P2P platform automates budgets, supplier management, contract purchasing, requisitions, purchase orders, receipting, invoice reconciliation, and multi-level approvals. The cloud-based platform integrates into accounting software such as QuickBooks, Xero, Sage and Pegasus Opera to deliver business managers, CFOs and accountants real-time visibility and centralized control of company purchasing.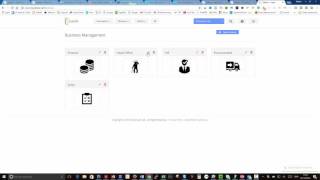 Zahara does not have a free version but does offer a free trial. Zahara paid version starts at US$119.00/month.
Zahara Reviews for UK Users
Industry: Facilities Services
Company size: 1,001-5,000 Employees
Used

Daily

for

1-5 months

Review Source
---
Great system for managing PO process
Working with [SENSITIVE CONTENT HIDDEN] of Zahara was a pleasure and he helped guide us through a lot of changes needed as a result of implementing Zahara.
Pros
The best thing about this software is that it removes a lot of our old email/manual processes which is what we urgently needed to simplify the process and make efficiency gains. In addition, the supplier portal feature is expected to vastly improve the process for our suppliers to do business with us.
Cons
I would say there isn't much to critique, so far so good! :)
Alternatives Considered
Medius
Reasons for Choosing Zahara
We needed a system which offered the supplier portal and mobile app features at reasonable price point.
Reasons for Switching to Zahara
The Zahara software was at a more reasonable price point and they had worked with AD to create new integration.
Industry: Apparel & Fashion
Company size: 1,001-5,000 Employees
Used

Daily

for

6-12 months

Review Source
---
Overall good and functionally friendly system
Overall experience has been great
It was easy to setup business, users and documents requirements and basic workflows
All help desk queries have been handled in a great manner and excellent efficiency
Also great test-ability with allowing multi businesses and testing at full range
Pros
The ease of overall use, the setup of users and allocation of abilities
Not used to full capacity - used alongside other in house system - used only as a PO generator and approval trail
Cons
Lack of ability to set required fields and over complications for multi functional divisions (multiple managers within division with workflows to each)
Not used to full capacity - used alongside other in house system - used only as a PO generator and approval trail
Industry: Construction
Company size: 11-50 Employees
Used

Daily

for

1+ year

Review Source
---
Good overall but lacks full integration with our main Sage 50 Cloud Accounts Software
Our overall experience with Zahara has been mixed and very up and down. Generally, the purchase ordering and invoicing system is excellent and it is exactly what we were looking for from this software. Technical support are generally very supportive and quick to get back with any problems. The main flaws which let the software down is it's lack of support to integrate with Sage 50 Accounts cloud remote Sage Drive. We have used Sage 50 Accounts throughout the company's lifetime and we are not currently considering moving away from that. Despite requests to try and integrate the software with Sage drive, we have had nothing but rejection from Zahara on this matter. We previously had Sage Drive setup with no issues and it was an excellent tool that could be used anywhere. With workers working from home, this is a key feature that is missing at the moment as we were advised by Zahara to switch off the Sage Drive to prevent data errors occurring between Smart Sync and Sage 50 Accounts servers. We have a main server setup so the Sage & Smartsync data files are stored on there. We have moved this onto another PC previously to rule out a faulty server but this made no difference. We often have to carry out a repair process in Sage which is caused by Zahara rounding off VAT amounts differently to Sage, which leaves the data a penny out. This is a relatively easy process to fix compared to the more serious data errors that are caused by the interaction with Zahara and the Sage 50 Cloud
Pros
We really like the fact that purchase ordering is very simple, straightforward and saves time due it's automated setup with workflows etc, updating GRNs and matching orders against invoices. We like that suppliers get an automated email sent from Zahara which is very flexible based on the workflows we have setup ourselves. The technical support line are helpful in getting back to us with any problems.
Cons
We are unhappy that Zahara cannot and will not change to integrate better with Sage 50 Cloud Accounts remote Sage Drive. With workers working from home, our previous setup with Sage 50 Accounts Cloud remote Sage Drive was a brilliant tool for checking on our accounts at any time from anywhere. With Zahara, we have been advised to switch this off due it's major data errors which can occur. We have encountered major data errors over the past year and a half since we got it which is not sustainable for our company. We have recently been trialling the Mobile app Quick Order for those ordering at the counter. There seems to be work needed done to this as we have encountered a number of errors since we started using it which have all been reported. The analysis & reports section needs work done to it as reports only come out in CSV files rather than clear PDF versions.
Industry: Construction
Company size: 11-50 Employees
Used

Weekly

for

1-5 months

Review Source
---
Zahara PO system
The system seemed to be a good step between basic and advanced and we also came to learn that it's fairly new therefore being developed further. As such it was a good fit for our business requirements which is also growing. We didn't want an "all singing and dancing" system however we also didn't want a basic system.. Zahara was an ideal fit as we thought it would develop as we grow and as such meet our requirements for at least the short term if (at worst) not long term.
The owner managed business was akin to our business and as such added to the plus points. The people behind the system were friendly and helpful from demo to implementation.
Whilst Zahara does not have all the features that we require, it had the key ones that we required and as such it was decided to go with this provider.
We're still in the early stages or using the system so a full review is not practical at this time.
Pros
The flexibility of the platform and the ability to create bespoke workflows ourselves is key. The platform itself is quite easy to set up and use.
Cons
Some features are currently in development and there are some bugs in the system however they are being fixed as found. Some features are not functioning for us but it is being looked into.
The features at present are not fully to our requirements however it is hoped that it will develop and meet all our needs.
Whilst we have had instant responses to our queries, it would be useful to have a support email for the users.
Industry: Biotechnology
Company size: 51-200 Employees
Used

Daily

for

1+ year

Review Source
---
PO's made easy
good
Pros
its easy to use, well layed out and functional
Cons
I can not see the contents of my PO's on the main screen, i have to click on the PO to open it, this is time consuming especially when searching for an old PO for say a printer i purchased, i dont know the PO number so being able to see the items in the PO without clicking to open it would be so beneficial and a huge time saver.