About Emburse Chrome River Expense
Emburse Chrome River EXPENSE is a cloud-based expense management solution for midsize and large businesses across industry verticals such as banking, manufacturing, retail and technology. Key features include automated approval routing, mobile access, split expense allocation, configurable screens and reporting. Emburse Chrome River EXPENSE works as a mobile web app and is accessible on devices such as smartphones, tablets, laptops and desktops. The solution provides a platform to update employee expense policies and approval workflows and can also be used to enforce client expense policies. Data is available in multiple currency formats and tax jurisdictions such as value added tax, harmonized sales tax and provincial sales tax can be handled. The solution can also integrate with the organization's financial system. It includes automated credit card integration, snap-and-send receipt submission and OCR receipt processing features. The services are available on a monthly subscription basis and support is provided either via phone or email.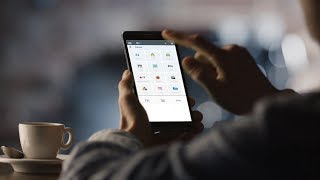 Emburse Chrome River Expense pricing
Emburse Chrome River Expense does not have a free version and does not offer a free trial.
Starting Price:
Not provided by vendor
Alternatives to Emburse Chrome River Expense
Emburse Chrome River Expense Reviews for UK Users
Industry: Legal Services
Company size: 501-1,000 Employees
Used

Monthly

for

2+ years

Review Source
---
Chrome River Expense - An easy tool for expense and travel management
Earlier we used to submit hard copy receipts and excel files which is a time-consuming process for the employer as well as for accounts staff. I am really happy with the product because it saves a lot of time and makes the expense reporting process very easy.
Pros
Chrome River Expense is fast, fluid, and easy to use the application to report travel expenses done with a corporate credit card or even with a personal card. The application is available for all platforms including desktop, mobile, and tablet, etc. which makes the expense reporting process fast and easy even when you are on the go. Some of the features of the application are – Automated spend control, automated approval routing, credit card integration, Snap and send receipt submission, optical character recognition (OCR), integration with leading financial systems, configurable policies, and routing, online dashboard and self-service inquiries. The application has a powerful analytics engine that saves a lot of time for employers and accounts staff.
Cons
You need to spend some time initially to understand it as the tool includes a lot of categories and sub-categories which makes it a little bit confusing to use, but trust me it saves a lot of time. Receipts have to PDF formatted. Ad-hoc functionality seems a little slow and can be improved.
Industry: Education Management
Company size: 51-200 Employees
Used

Daily

for

1-5 months

Review Source
---
Great Visibility for Business Expenses
We are keeping track of all corporate spend, and submitting them all on time now. The visibility of where all expenses are in their approval process has been great for our users. Since everything flows faster, we are able to process reimbursements faster too. Our ability to also track compliance violations helps with know where user need additional training. The compliance reports are very useful.
Pros
Integration with our corporate card program has been such a time saver. All users are able to track and expense their incurred business expenses in a timely fashion, and that helps with decision making. We also integrate with our travel agency, so expencing full trips now take way less time.
Cons
Setting up the routing rules was a challenge with some of the exceptions we had to work through, but once the time was spent to consider everything, the system does what we expect.
Industry: Nonprofit Organization Management
Company size: 1,001-5,000 Employees
Used

Daily

for

1+ year

Review Source
---
Need more control and responsiveness from Chrome River team
- We have experienced a drastic reduction in turn around time for our help desk tickets. Untimely or disparate responses and questions back to us. Attempting to charge us extra fees when there are minor changes to our expense rules that happen regularly.
Pros
Tiles are easy to use and explain. Process for submitting and tracking expenses is user friendly.
Cons
- Importing in Pcard expenses and receipts seems to take too many steps and are at different visual points for users.
- The initial form is not configurable to select the type of expense report you are completing FIRST
Industry: Higher Education
Company size: 1,001-5,000 Employees
Used

Daily

for

2+ years

Review Source
---
Emburse Chrome River Expense Experience
First of all, with all of our rules built into Emburse Chrome River, it keeps us all honest. It automated our travel process which some thought it could not be done. It saves us expenses in all the paper not being used anymore. And last but not least, it is user friendly.
Pros
The ability to track where in the process the expense report is, is my favorite part. The software helped us come from the paper document into the real world. When COVID19 hit, travel could still be approved even though there were many restriction on travel at the time. Thank you Emburse Chrome River for an excellent software package.
Cons
When we first went live with Chrome River then, we went live with the Mercury version and a lot of things were still on the Platinum version so a little inconvenient at the time. Here in 2021, everything is in Mercury so really there is not any cons.
Industry: Hospital & Health Care
Company size: 1,001-5,000 Employees
Used

Daily

for

2+ years

Review Source
---
Chrome River Expense
Overall the experience has been great and we are happy with it!
Pros
The ease of use and the customization of it to meet our changing needs
Cons
Since the systems is so customizable it can be hard when there is a issue for support to understand why you do something a certain way.