About Domo
Domo is the Business Cloud®, empowering organizations of all sizes with BI leverage at cloud scale in record time. With Domo, BI-critical processes that took weeks, months or more can now be done on the fly, in minutes or seconds, at unbelievable scale, helping teams and organizations go fast, go big and go bold.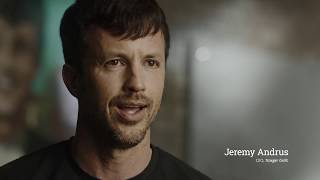 Domo does not have a free version but does offer a free trial.
Starting Price:
Not provided by vendor
Domo Reviews for UK Users
Industry: Business Supplies & Equipment
Company size: 51-200 Employees
Used

Daily

for

6-12 months

Review Source
---
The things Domo can do are just astounding
We can see analytics we could never see before. We can understand our business in a way we never could before. We honestly don't know what we'd do without Domo at this point. It's fantastic.
Pros
We were originally looking for dashboard software. Something like Geckoboard, but we wanted something more advanced. We were using multiple tools, and wanted to collect data from them.
We then found Domo. Within days we had integrated our CRM database, Website Analytics, Invoicing database, and Order Processing database. This let us take a look at EVERYTHING. And I mean everything. Things like:
What's the average time between receiving a lead and the rep calling them the first time?
What's the average time between a customer ordering, and reordering?
How many calls have my reps made today? (Updated every 15 minutes!)
What landing pages on my website are receiving the most looks?
How are my google analytic campaigns translating into converted customers?
Cons
It's pricey, but worth it. The biggest thing was the last update they had screwed up some of my reports, and we're still trying to figure out what happened.
Industry: Leisure, Travel & Tourism
Company size: 11-50 Employees
Used

Daily

for

2+ years

Review Source
---
Business Intelligence at the
Pros
Domo enables as to give a live 360 degree view on our business and makes data accessible and visible to everyone in the company. It's not just about visualization of KPIs and other data. You can take the data and turn it into actionable steps. Furthermore, the existing integrations that are available makes it easy to have all our data available in Domo and combine them.
You can still see the start-up mentality and the new features and the speed that they deliver new features and product improvements is amazing.
For us Domo is so much more than just about data - we have it part of our product development process and have a lot of operational processes built on data transformations that we built in Domo.
Cons
DOMO is very costly compared to other BI tools, especially when you want to have separate user accounts for each user and do not share accounts among users. Other than that Domo worked already most of the cons that I had in the beginning.
Industry: Management Consulting
Company size: 11-50 Employees
Used

Daily

for

6-12 months

Review Source
---
There are MUCH better options
I have personal experience with several of Domo's competitors as an analytics consultant. None of the Storage/ETL/BI use cases I can think of would I put domo in my top 3 options. I have found it to be subpar in data warehousing, query editing, and data visualization which from what I can tell is the majority of its functionalities.
Pros
This product provides a web-based hub for your data and visuals that centralizes where your team focuses to interact with their data. The ETL tools provide an easy to use low/no code interface to build simple queries.
Cons
Where Domo has removed complication (I assume to ease the use) they have dramatically limited this software capabilities in comparison to competitors.
limitations include:
- No ability to build visuals based on multiple tables
- No ability to build filtering capabilities across tables
- No ability to build relational models with existing tables
- All "scripting" capabilities are glitchy and limited in their capabilities
- Poor/nonexistent version control options
- Compute resources are not brokered well and during high traffic times we can have dataflows run for up to 2 hours
My worst experience with domo was with their customer service/integration team. One of their prebuilt integrations to a popular Web App, which domo is responsible for maintaining and servicing, has never functioned properly with our domo instance. The support case has been open for nearly a month and has just been escalated to someone that appears to know how to read the code I have been sending them to trouble shoot THEIR integration. They have promised resolution timelines twice and are now 2 weeks behind their initial promise.
Industry: Marketing & Advertising
Company size: 201-500 Employees
Used

Daily

for

1-5 months

Review Source
---
Domo is easy to use but...
Domo is easy to use, and as a user experience the information provided is accurate; The interface is easy to understand since the first time and the data is uncomplicated to read.
Pros
-Domo is allowed to export the information in the grids and graphics into an Excel document, whereby is completely useful.
-Domo gives you an extract of the information, and if you need to add filters, you perfectly can click on the expand option and add it.
-The data is easy to understand and analyze.
-The interface is friendly.
Cons
-Sometimes, Domo doesn´t charge properly, and you need to refresh the site multiple times.
-Often, you need to wait a couple of minutes until the site shows you the information. Also, it is necessary to try a couple of times until the site allows you to log in.
Industry: Retail
Company size: 1,001-5,000 Employees
Used

Daily

for

2+ years

Review Source
---
Most user friendly visualization software on the market
Domo has provided us the ability to integrate data from multiple systems and business units allowing us make more informed decisions. Our client rep is very responsive and always available to help. The Dojo community forum, user groups and annual Domopalooza are all great resources that allow customers to network and share ideas.
Pros
This software is extremely flexible and user friendly. Our users can access data from their phones or anywhere with an internet connection. Users can easily navigate charts and tables. Visualizations are easy to create with drag and drop function. Data from multiple data sources can be easily combined. Built in connectors allow for easy connections to major data sources.
Cons
The standard contract is reasonable but many features and apps are an expensive add-on. Any customization or support not related to performance of standard features is not included with contract.