About VectorWorks Architect
Vectorworks is a versatile, on-premise application that provides extensive 2D drafting, 3D modeling, BIM and rendering capabilities for your architectural and landscape design needs. Vectorworks is equipped with designer-focused tools and features, allowing your workflows to have great freedom, ease of use and flexibility. A key strength of Vectorworks is its ability to serve your entire creative process, from the initial concept stage through design development, construction drawings, and presentations. 2D drawings and graphics are of rich quality and renderings can range from sketch-styles to photorealistic – All within this one application. Using Vectorworks means it is very likely you will not need to purchase, learn or maintain any other software for your design needs. With deep BIM integration, Vectorworks enables many techniques and pathways for incorporating construction data into your design and reporting that data on demand. This results in a high level of accuracy and productivity for your firm. Built-in collaboration tools allow Vectorworks to be a suitable solution for both small and large teams, and for projects of all sizes. A wide range of import and export options permits Vectorworks users to collaborate with users of most other software as required.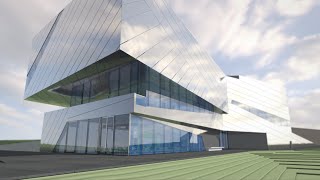 VectorWorks Architect pricing
VectorWorks Architect does not have a free version but does offer a free trial. VectorWorks Architect paid version starts at US$3,045.00/one-time.
Starting Price:
US$3,045.00/one-time
Alternatives to VectorWorks Architect
VectorWorks Architect Reviews for UK Users
Industry: Architecture & Planning
Company size: 2-10 Employees
Used

Daily

for

2+ years

Review Source
---
Simple, effective CAD package that looks great
This effective and intuitive CAD platform enables me to produce architectural drawings for clients with ease. I can produce incredibly detailed construction drawings that are both readable and informative and enable contractors, clients and any other 3rd party to understand exactly what is being proposed or changed.
Pros
2D tools are simple and intuitive - I have taught complete novices very quickly how to use the tools and produce great looking Architectural drawings. Can be set up so it is as easy as drawing on a drawing board (I.e. you draw to scale on a piece of paper (no silly model space/paper space like AutoCAD)). Colours, hatched, patterns and opacity all allow you to produce beautiful architectural drawings that are easy to understand and interpret. With tailoring shortcuts it is also very quick to use - I can produce drawings twice as fast as other employees on AutoCAD. Has options for 3D and BIM modelling (although I have only used it minimally as I prefer the freedom of drawing with simple lines). System for backing up data and saves is great and has saved my skin often when I could of lost days worth of work.
Cons
Has had issues with iOS updates in the past and time has been wasted waiting for patches. Very occasionally crashes for bizarre reasons.
Industry: Architecture & Planning
Company size: 2-10 Employees
Used

Daily

for

2+ years

Review Source
---
Great software, but....
We started using Vectorworks many years ago because it was truly superior to Autocad at producing legible drawings. But Autocad has caught up. And we prefer modeling in Rhino, even though it is a more cumbersome work flow. Meanwhile. for BIM, it makes more sense to use Revit simply because everyone else is using it. IF we were starting our office today, we would not be selecting Vectorworks, much as I like it as a drafting program. And the expensive annual upgrades are frustrating, given how little benefits are.
Pros
Vectorworks is a great drafting program. it allows you to do anything you want, with great control over how the drawings look, and many ways to organize a complete drawing set.
Cons
The software is expensive, and the annual updates add very little. Autocad as pretty much caught up in terms of object-based controls. and ability to make beautiful, robust, legible, intelligent 2D drawings. While the 3D is very intuitive, Rhino is more robust. And for BIM, it is hard to justify not using the industry standard software. So where is the edge for Vectorworks?
Industry: Architecture & Planning
Company size: 2-10 Employees
Used

Daily

for

2+ years

Review Source
---
It does absolutely everything
I do not like it.. I find it a waste of time
Pros
If you want to do something there are probably at least 3 ways to do it in this software.
Cons
There are too many ways to customize and do things.. this makes everyday simple tasks very time consuming.
It has too many glitches with Mac OS..
We havent been able to use the file sharing option without wasting hours and hours on redoing work due to crashing or random glitches that wont allow the files to save and sync.
Industry: Architecture & Planning
Company size: 2-10 Employees
Used

Daily

for

2+ years

Review Source
---
Outstanding Software
We have been using the software over 20 years without hardly any issues! We can still open files from 1994!!!!!!
We look at other softwares to make sure we are keeping up. When we factor in money, easy answer.....VectorWorks!
We are a full BIM FIRM and VECTORWORKS does everything we need.
Pros
BIM capabilities, ease of learning, ease of use, ease of rendering, Smart tools, exceptional customer service, stability and speed of work.
Cons
Really ...... nothing. If the software doesn't have something someone else has, they are probably developing it for the next version.
Industry: Architecture & Planning
Company size: 11-50 Employees
Used

Daily

for

1+ year

Review Source
---
VECTORWORKS REVIEW
The transition has been a smooth and good experience so far.
Pros
The ease of use, the customer support from the software company, and the ease of training
Cons
The process of creating drawing sets and create all the viewports can be tedious.