About Invoiced
Invoiced is a cloud-based accounting solution suitable for mid-market to enterprise-level businesses across a range of industry verticals. It offers an integrated suite with four key modules, namely, Invoice-to-Cash, Recurring Billing, Payment Plans and Customer Portals. With Invoiced, users can process their customers' payments through multiple channels, including credit cards, ACH and payment merchants. Customers have the option to set recurring billing, choose from a range of customized payment plans and set autopay for their transactions. It integrates with various third-party payment gateways, including PayPal, Stripe and Authorize.Net. The Pricing Rule feature allows businesses to configure volume-based pricing, create discounts and promotion codes, set rollover rates and more. Invoiced is a PCI-compliant solution and adheres to HIPAA guidelines for online data storage and payment transactions. It is available on a monthly subscription basis that includes support via phone and email along with an online knowledge repository for beginners.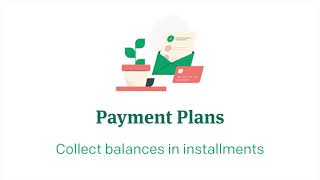 Invoiced does not have a free version but does offer a free trial. Invoiced paid version starts at US$500.00/month.
Starting Price:
US$500.00/month
Invoiced Reviews for UK Users
Industry: Computer Software
Company size: 2-10 Employees
Used

Daily

for

2+ years

Review Source
---
A solid invoicing app with a lot of features.
I've used it for 3 years and never once thought about switching to a different app - that should tell you a lot about how good I feel about using Invoiced.
Pros
It just works. I set it up several years ago when they had cheap legacy pricing. Since then I've enjoyed using it. It's easy to setup customers and create invoices - and it integrates with a whole bunch of payment gateways out the box, which is good!
Cons
Some of the good features have been moved to a much more expensive plan - like subscription and part-payment support, however it's understandable.
Industry: Marketing & Advertising
Company size: 11-50 Employees
Used

Daily

for

1-5 months

Review Source
---
Calling all businesses on a subscription business models!
Pros
I love the organization this software offers. I am easy able to track all of my invoices, payments, refunds, credits etc all in one place. I love having the ability to make notes on my customer accounts for another person to pick up where I left off or just to remind myself! The overall aesthetic matches our brand and I will continue to use this product for a long time.
Cons
Although almost perfect, there are several things I would add to Invoiced. I do not love the inability to view my upcoming revenue for all my upcoming subscriptions. Currently, I have to download an excel sheet, total the column and forecast what next month's revenue will be. I am also not able send invoices to select clients. This is a necessity as not all my clients want a receipt/invoice. I can't turn it off or on for specific clients so I want my customer specific settings.
Industry: Marketing & Advertising
Company size: 51-200 Employees
Used

Daily

for

2+ years

Review Source
---
Decent Concept, Horrendous Execution
Everything was working fairly well until October 2020. Invoiced rolled out an update to their Quickbooks Online connector and broke the planet. Instantly, the software began reporting hundreds of reconciliation errors. After reaching out to their support team, we were made to believe that we were the only client experiencing these issues, and were assured that they would be corrected quickly. Two and a half months later, we were still experiencing the same issues, and continued finding new problems that were caused by their software update. We had six different open support tickets to address various large problems that were affecting our business negatively. Our clients were not being billed as expected or were not being charged at all, the software began unexpectedly injecting new sku's within Quickbooks, and parts of their product no longer worked. We reached out to a few other companies that were also using invoiced.com and learned that they were experiencing the EXACT issues that we were experiencing!
Then, came the fix. One would think that we would have been notified that anupdate was forthcoming, since we had an open ticket and had been living with these problems for months! Nope. We logged in one day, and learned that they injected hundreds of journal entries into our accounting system that were wrong and misstated our financials. It took us 20+ hours to correct this mistake.
As of the date of this review, we are still experiencing many of these issues.
Pros
When we began using invoiced.com, it worked fairly well. Like any SaaS product, we encountered minor bugs and idiosyncrasies that didn't bother us very much. We used most of the product features and are well-versed in some of the advanced "capabilities."
However, in the end, their solution caused more problems for us than it solved.
Cons
Their client support is non-existent, their software developers break things constantly, and basically, they can't get out of their own way. They do not seem to recognize that their incredibly invasive software sits in the exact center of the most important functions for any business - cash collections and communications with customers. On more occasions than I am able to list here, our clients have been negatively affected by their incapacity to do the most basic cash collection, communication, and data syncing activities competently and consistently.
Industry: Graphic Design
Company size: 2-10 Employees
Used

Weekly

for

6-12 months

Review Source
---
Invoiced - A great business tool
I truly enjoy using this software. The organization of my customer information and the ease of use makes it a top tool for my business.
Pros
There are two main features that I like the most with Invoiced. First being the ability to set up recurring billing. I have several customers who this applies to. I can easily set up a payment plan to send a bill to my customer without the need to manage it all myself. I can also easily make an adjustment if needed. The next feature that I favor is the ability to set up a payment plan for certain customers. With partial orders, I am able to setup a payment plan with partial payments, to meet the needs of my customer..... not to mention that this software offers several ways to pay, which makes it even easier. The organization of the information for each customer is very organized as well.
Cons
The only downside to this software is the cost. For a smaller company who has few customers and little business revenue, this is not a very cost effective software to use. The basic package is $100 a month, which can add up over time. For a more established company, this is a GREAT tool.
Industry: Internet
Company size: 11-50 Employees
Used

Daily

for

6-12 months

Review Source
---
Amazingly Easy to Use
It's very easy to keep track of overdue payments. It's very customizable. The site has a clean feel, and it's pleasant to look at (and when you crunch numbers all day, they may as well be nice to look at). I've only ever experienced one glitch that was easy to fix, which is amazing for a software company. Their customer service is also great and very helpful.
Pros
We implemented this during the height of the Corona virus pandemic, and, being in the video conferencing industry, it was an EXTREMELY busy time to be learning a new software for how we manage all our invoices. But Invoiced was so amazingly intuitive it ended up making my job much easier. It honestly makes me like doing my job more.
Cons
There are a few things that I would like to be able to customize even more but I really only have good things to say.