About Blackboard Collaborate
Blackboard Collaborate is an online collaborative learning solution designed primarily for elementary and high schools, higher education and government facilities. Blackboard Collaborate offers a browser-based web conferencing tool to facilitate interaction between instructors and students. It has a classroom chatter feature that offers a chatting platform for students to share text, audio and video content. The interactive whiteboard feature displays PowerPoint slides for engaging multiple participants with a single presentation. Whiteboard content can be added or edited directly from Blackboard Collaborate without opening PowerPoint. Users can personalize their profiles with pictures, videos and other content to facilitate communication. Blackboard Collaborate allows users to share PowerPoint and PDF files with classes without any additional software required. The solution can be integrated with Blackboard Learn to provide a complete learning management system (LMS).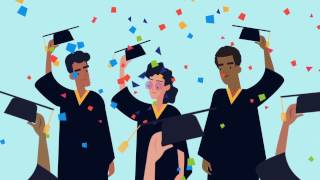 Blackboard Collaborate pricing
Blackboard Collaborate has a free version and offers a free trial.
Alternatives to Blackboard Collaborate
Blackboard Collaborate Reviews for UK Users
Industry: Education Management
Company size: 11–50 Employees
Used

Weekly

for

2+ years

Review Source
---
Very simple and intuitive.
Blackboard Collaborate is an excellent tool which is very effectively in educational environments however for SMEs there are better alternatives with similar features at lower prices.
Pros
Blackboard Collaborate is a simple and powerful tool. Features like creating groups and file sharing allow users to improve their user experience while using the software. I appreciate that the video quality would be stable despite of the difficulties in connectivity we could experience. What I like the most is the fact that you do not need to download any additional app to use this software on your phone.
Cons
I have not had any problems while using the app however I think that some additional functions can be implemented such as a button to control the level of audio, annotations and a video speed controller.
Industry: Education Management
Company size: 1,001–5,000 Employees
Used

Weekly

for

1+ year

Review Source
---
Understanding Blackboard Collaborate
The overall experience is good as the demands form the software are being met
Pros
The software is suited for online classes.
The software has what is described as two factors authentication prior to sharing sound and video
Cons
The bandwidth needed to participate on this platform is high therefore a strong network connection is needed to actively participate.
Reasons for Switching to Blackboard Collaborate
Functionality of the software is more suited than the other softwares
Industry: Higher Education
Company size: 1,001–5,000 Employees
Used

Daily

for

1+ year

Review Source
---
Good for the basics of remote classroom learning
Overall, I think Blackboard is an adequate software for classes to use as far as the basics go (e.g. putting syllabi and class readings online, administering quizzes and tests, grading). The look and feel of the software can be improved upon and it can be made more user-friendly, but overall, it does an okay job.
Pros
I like that it has the basic features needed for this type of software, such as the ability to administer and grade quizzes online. It is pretty intuitive to use, but it could be better.
Cons
The whole program looks and feels very dated. Because it looks so dated, it feels like it has not been upgraded in a while and could be difficult to use. It surprisingly is pretty intuitive to use however, but there are still ways that it could be improved upon. For example, grading assignments can be made an easier task that does not need to be featured on a separate page.
Industry: E-Learning
Company size: 11–50 Employees
Used

Weekly

for

2+ years

Review Source
---
Good Product, just pricy in comparison to others
We use blackboard for our e-learning webinars and are satisfied
Pros
Easy to use, worked everytime we used it
Cons
it cost much more than our other webinar software
Reasons for Switching to Blackboard Collaborate
we did switch from Blackboard to Livewebinar because of the price
Industry: E-Learning
Company size: Self Employed
Used

Weekly

for

2+ years

Review Source
---
Mostly reliable platform for online classes
Pleased with my experiences with Blackboard. It's incredible that you are able to take virtual classes with this platform.
Pros
As background information, this was used for online classes - so my experiences is limited and based only on that. With that said, though, I was pleased with my interactions with Blackboard Collaborate. Here are the pros:
- It has an Interactive Whiteboard feature that is quite helpful. Teachers can add their slide deck or presentation here. The students can then "interact" with the presentation using some nice features (type words, underline texts, even highlight).
- Similar to other programs, you can share your device's screen with the class or you can allow other students to share their screen if they need to show a presentation or something. This comes in very handy if used well.
- If you've never used Blackboard before, I think it's pretty easy to get the hang of. It's well organized and has a nice user interface.
- Without Blackboard, managing the workflow in an online class would be extremely difficult. However, Blackboard does a phenomenal job of allowing information, assignments, quizzes, etc. to be assigned and returned/collected in an organized fashion.
- If a student is unable to attend a live session, Blackboard includes a record option so they can go back and watch the lesson whenever possible. This can also be used for remediation and review.
- They have some nice little features that often go overlooked, like the quick response or thumbs up/thumbs down features. It's helpful when quickly checking for understanding.
- Breakout/small group feature.
Cons
Here are some concerns:
- While it works well with Chrome, this platform does not seem to work with Safari or Edge. (This could be user error, though.)
- This may be user error, too, but I found the audio to be a little off. It seems like they could do some updates here to help it sound a little more smooth and less choppy. Sometimes you don't always hear everything.
- Even though the record feature is awesome - it can be annoying because the video and the audio are sometimes off.
- I guess this could be based on the WiFi connectivity, but video quality is inconsistent.