About Nudge Coach
Nudge Coach is a cloud-based personal training and health management solution designed for fitness studios, wellness studios and personal trainers. It offers client management, fitness plan, nutrition management and reporting functionalities within a suite. Apps for Android and iOS devices are included. Nudge Coach combines data from other fitness apps such as Fitbit, Moves and RunKeeper and provides trainers and customers a daily summary of exercises and workouts. The app has a feature called "Nudge Factor," which scores users based on their activity levels. Based on the Nudge Factor score, users can earn titles such as Greenhorn, Hotshot and Legend. The product also offers a calorie counter, which allows trainers to view a clients' food intake down to the level of micronutrients such as proteins, fats and carbohydrates. Nudge Coach also offers a messaging tool, allowing trainers to communicate with clients using the built-in chat interface.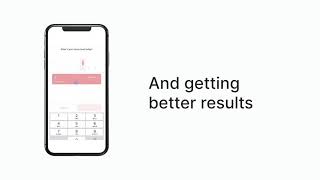 Nudge Coach has a free version and does not offer a free trial.
Alternatives to Nudge Coach
Nudge Coach Reviews for UK Users
Industry: Professional Training & Coaching
Company size: 11-50 Employees
Used

Daily

for

1-5 months

Review Source
---
Achieves commitment and low weight
This application I love and when I weigh myself and see that I have downloaded, I love it more.
Pros
What I like about this application is how friendly it becomes when you use it and it becomes almost indispensable for the development and planning of the day. The meals, the exercises and the free time you can there reflect and makes you believe a commitment to achievement. If you have a coach dedicated to you can achieve wonders in the weight loss. It is worth trying because it is worth losing weight with joy.
Cons
For me the disadvantage is to let it use, because once you get used to being monitored and managing your exercises and meals by this application, it is difficult then if you stop using it, stay focused and committed to achieving weight and fitness goals. a fitness body.
Industry: Health, Wellness & Fitness
Company size: 2-10 Employees
Used

Daily

for

2+ years

Review Source
---
Best Decision I Ever Made for my Coaching Business!!!
To be able to connect so quickly and efficiently with my clients on a daily basis keeps them engaged with the kind of behavior changes that last a lifetime! As a coach, I can support my clients in the ways they truly need, all the while enjoying career satisfaction​ without the burnout of inefficient communication and documentation. Thank you so much Nudge!!!
Pros
This App has propelled my company's capabilities to support my clients in solid behavior modification. Both clients and coaches enjoy seamless communication 24/7/365, so the client is never left confused or unsupported. Coaches can save private notes for each client in the administrative side​ of the app which keeps every detail of their care well documented in one, easy to use place. This ensures continuity of care (think vacation and someone trying to read your handwritten notes) and a feeling​ like your coach truly knows you! These notes can be taken and saved during the session without​ the need to chart later!
Cons
Initially, there was no way to remove unsolicited people from downloading the app, however, the team listened to my feedback and installed this option. This way, I am able to only have current clients on my list and it works more efficiently. ​This demonstrates the quality of support you receive from this company! They listen!!!
Industry: Health, Wellness & Fitness
Company size: Self Employed
Used

Other

for

1-5 months

Review Source
---
Didn't quite suit my needs
nothing wrong with it per se just didn't suit my needs at the time
Pros
it's a good idea for coaches just starting out but probably better for physical trainers than doctors like me. fine as a communication and would have worked better if I had a bigger group of patients.
Cons
customer service is generally responsive on the front end but can't seem to be taken off their mailing list even though I don't use the software anymore.
Industry: Health, Wellness & Fitness
Company size: 2-10 Employees
Used

Daily

for

2+ years

Review Source
---
Nudge: Keeping It Simple and Smart: Awesome Support: Top Notch Team
Nudge provides a mobile platform that is a perfect fit with our target market. And we easily make a meaningful return on the investment in the software. Also, training and support offerings are phenomenal.
Pros
Nudge is a brilliantly simple and smart coaching platform. Our clients (of all ages) easily understand how to use it and as a company we can easily onboard clients, communicate with them and measure the progress and success of our clients. It's designed to share health information that matters and not overwhelm the user or the coach. Other platforms have useless bells and whistles that make no sense and waste time. Also, HIPAA compliance is key!
Cons
The company is growing so you may have to wait for some features that you would like. But the team is so dedicated to your success, (I mean the top leaders get on the phone with you!) and they really listen to what you need to succeed using the platform. If there's a feature missing, it's usually just a few months away and already being developed. I can't say enough about the high integrity of this company.
Industry: Health, Wellness & Fitness
Company size: 2-10 Employees
Used

Daily

for

2+ years

Review Source
---
Nudge Coach Has Accelerated The Fitness Industry
Wellness Force has been a big fan of Nudge since 2015. Our initial testing of the Nudge system and various devices and apps were put through a three month test drive by integrating messaging, notifications, data measurements and best practices personally. In creating the systems and specialized curriculum for use with our clientele, we proved our first Digital Health Coaching group in Q4 of 2015 using the Nudge system. Since then, we've been able to benefit from the consistent functionality updates, enhanced UI/UX, and Nudge University support channels that have given this platform an A+ rating from not only our coaches, but our associates and referrals as well. With wearables and virtual coaching on the rise, look for Nudge to expand even further in the fitness industry for 2017 and beyond.
Pros
functionality, UI/UX
Cons
needs text messages visible on the lock screen, clients to be able to upload photos