About Acumbamail
Acumbamail is an email marketing platform, trusted by more than 4,000 companies since its started out in 2013. 400 million emails are sent every month from their own servers to help their customers (Small and Medium-Sized Businesses, as well as enterprises) strengthen their relationship with their subscribers with content-rich emails with attractive designs. The platform is designed to be used by any kind of user and allows to create Email and SMS campaigns, and design and publish landing pages, without previous knowledge of HTML code or design. The platform offers, among others, the following features: A dynamic form builder for websites and landing pages. Advanced email list management, including custom fields, segments based on lead scoring and past behavior, and thank you and unsubscribe pages. Easy-to-use drag & drop editor and more than 800 customizable templates for email campaigns. Various types of campaigns: newsletter, autoresponder, A/B test, and RSS feed. Automation workflows based on behavior to more effective campaigns. Design and publish landing pages, with more than 150 customizable templates, and custom domains with SSL certification. Sync subscriber lists with Facebook Audiences to automatically update audiences. GDPR/CAN-SPAM-Ready: Acumbamail helps you to comply with the current regulations on data protection. Customer support is available on their chat, email, or phone in Spanish or English. Knowledge base: free courses, tutorials, webinars, ebooks, and a blog specialized in email marketing to become an expert.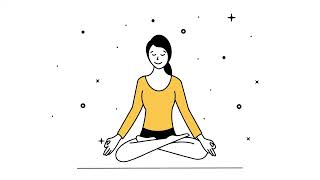 Acumbamail has a free version and offers a free trial. Acumbamail paid version starts at €22.00/month.
Starting Price:
€22.00/month
Alternatives to Acumbamail
Acumbamail Reviews for UK Users
Industry: Marketing & Advertising
Company size: 2–10 Employees
Used

Weekly

for

6-12 months

Review Source
---
Effective Email Marketing Tool
My experience with Acumbamail, an email marketing software, has been nothing short of exceptional! From the user-friendly interface to the affordable lifetime deal with generous limits, it's easily one of my favorite email marketing platforms.The all-in-one platform allows for the creation of email marketing campaigns, automated digital workflows, and landing pages with ease. I'm thrilled to have everything I need to mount professional email campaigns without having to worry about running out of resources.One of the things I appreciate most about Acumbamail is the vast selection of templates to choose from, making it simple to get started. Additionally, the potential to use Acumbamail for SMS in the future is an added bonus.Overall, I highly recommend Acumbamail to anyone seeking a straightforward yet effective email marketing solution. It's an excellent tool that offers an exceptional experience, and with the affordable pricing, it's undoubtedly a no-brainer.
Pros
User-friendly interfaceAffordableBuilt in landing pagesBuilt in formCustomizable templates
Cons
Form needs a more improvement. Having a captcha option helps to avoid bots and spamming.
Reasons for Switching to Acumbamail
Affordable and inbuilt landing pages
Industry: Design
Company size: 2–10 Employees
Used

Weekly

for

1-5 months

Review Source
---
To manage simple campaigns and funnels, it is the best option
It is very good, but if it is very important to differentiate users it may fall a little short. The best thing is that it works for 90% of the jobs. It works fast and easy and best of all, the opening rates are very high.
Pros
Ease of use. You learn to use it very quickly, and for 80% of users it is more than enough. Very high volume of emails and users. The customization and scheduling of mailings. And the verification of domains and SMTP. I really like the integration with third parties and webhocks.
Cons
Tagging users is very basic. This does not allow for elaborate funnels to improve conversion.
Reasons for Choosing Acumbamail
For simple campaigns I prefer Acumbamil because it is faster and simpler and above all, much cheaper. ActiveCampaing takes me a lot of time to prepare the campaigns and it is much more expensive and can only be used for campaigns with a lot of budget.
Reasons for Switching to Acumbamail
For ease and usefulness. Because for a very low price I can have thousands of users that other platforms do not give me. It is impossible to make big campaigns with AC for example because it is 10 times more expensive.
Response from

Acumbamail

Thank you, Rafael! We're glad you like our tool

Replied 26/05/2022
Industry: Information Technology & Services
Company size: Self Employed
Used

Weekly

for

1-5 months

Review Source
---
Definitely a good choice to cover the basics
What is negative for me is that you get a bunch of scheduled emails while you are waiting for support to get back to you. Unfortunately, overall I cannot give more than 3 stars.
Pros
Definitely a good choice to cover the basics and if you get the right deal, it could be worth the money. Templates are fine so far, however, I am curious if and what the team has been working on the past months as there is no investment visible into the product itself.
Cons
To have to reach out to technical support to enable SMTP is an absolute no-go for trusted clients that have purchased it via special channels and not via the website.
Reasons for Switching to Acumbamail
Got it as a deal
Industry: Computer Software
Company size: 2–10 Employees
Used

Weekly

for

1-5 months

Review Source
---
Concrete and straight to the point
The first impression, using Acumbamail for the first few times, was of an essential application, extremely linear in its workflow and perhaps with a somewhat limited number of tools. I must admit that I am very quickly changing my mind with each use of Acumbamail, day after day. The linear workflow does not take away from the user's freedom to customize every aspect of their campaigns, just as the "essential" tools have turned out to be far more comprehensive than I thought. Rather than "essentiality," I would speak of "concreteness." Reports and data analysis are offered in a truly readable way, without having to "guess" at the meaning and importance of the information received. The overall usability is great, so much so that sometimes you wonder if everything is really that simple. But the answer is always the same: yes! I highly recommend it for all those users who care about substance and want to get straight to the point. And for all those who feel "newbies", one last piece of advice: read and reread the guides and tips posted on the site. The information and the way it is offered fully reflect the philosophy of the product: simple, direct, concrete and with language that will make you forget all the acronyms you're trying to remember. Oh, I forgot. The cost is among the most affordable (if not the most affordable) out there. It probably cost me more time spent thinking about it to decide than it did to sign up and go!
Pros
Easy to use and readable dashboards. Very linear in its workflow.
Cons
There could be some more English documentation and case studies.
Alternatives Considered
VBOUT
Reasons for Choosing Acumbamail
Mailchimp was both too expensive e overloaded of features for the use i planned for my company. Mautic was truly too instable and not usable.
Reasons for Switching to Acumbamail
Seems much more simple and straight to the point. Perhaps Vbout has some more features, but i was really looking for a simple and concrete solution.
Industry: Marketing & Advertising
Company size: 2–10 Employees
Used

Daily

for

6-12 months

Review Source
---
Sleeping Giant Waiting To Be Awakened
Overall the Software works and hits the inbox (the most important feature) 98% of the time! I go in and schedule my Newsletters, Set it and forget it.
Pros
Its a very affordable solution as compared to other software companies that lead the market! They have been arounds for more than 6 years and are a very mature product. Its pretty easy to setup and they have videos to help along the way.
Cons
Well its a Spanish company and some of the help is in Spanish, I speak Spanish but thats kinda not the point. The API documentation is terrible! I needed to contact a developer and even they count figure it out.
Response from

Acumbamail

Thanks for your review, Sonny!

Replied 26/05/2022