About Topsec Cloud Solutions
Topsec Cloud Solutions is a managed email and web security solution. The cloud-based system helps users manage and protect DNS, SPF, DKIM, and DMARC configurations and gets users to "Reject" status so that the domain cannot be spoofed for phishing attacks and outgoing email traffic is delivered. Topsec Cloud Solutions uses a multi-layered process to ensure that users prevent malware, spam, inappropriate content, phishing attacks, ransomware, and Microsoft-specific attacks from hitting organizations. Topsec continuously scans the dangerous landscape and immediately eliminates threats as they emerge. It allows administrators to continuously monitor email traffic and detect unusual activity coming in or going out using AI systems. Topsec Cloud Solutions helps users identify compromised email accounts, automatically quarantine that traffic, and be notified.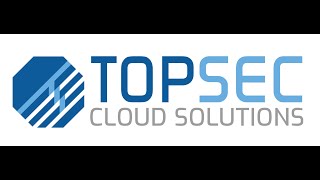 Topsec Cloud Solutions pricing
Topsec Cloud Solutions does not have a free version but does offer a free trial.
Alternatives to Topsec Cloud Solutions
Topsec Cloud Solutions Reviews for UK Users
Industry: Information Technology & Services
Company size: 2–10 Employees
Used

Daily

for

2+ years

Review Source
---
Topsec Review
From day 1 Topsec and the team have made everything seamless for us and our clients. As a reseller we rely on top level products with support services to match and Topsec delivers this!
I would not hesitate to recommend both them and their products to anyone looking to improve their security.
Pros
Topsec software has proved itself time and time again. Their portal is easy to use and security is second to none.
Cons
Not had a single problem with any of our installs.
Response from

Topsec Cloud Solutions

Thanks David for such a great review.
Really delighted to hear from you that we are doing a good job and that service and support is up to scratch.
We have some nice new features coming shortly so i will be in touch to bring you up to speed.
Anything else you need as always just pop us an email.

Replied 28/03/2019
Industry: Government Administration
Company size: 501–1,000 Employees
Used

Daily

for

2+ years

Review Source
---
User Review
Overall it is a very good product which does give a level of peace of mind to know a lot of potentially dangerous emails are blocked before getting to our domain. From previous discussions with the team at Topsec, the cons mentioned above will be addressed in the new portal to be released soon. We look forward to having that new portal.
Pros
SPAM checking and filtering done by TOPSEC which weeds out a lot spam mail before it gets to our Exchange.
The ability to quarantine \ hold up incoming emails based on attachment size and type.
The ability to maintain and modify our own blacklist of email addresses
Trustwave for its functionality to check new URL's accessed for their authenticity \ safety.
Cons
The inconsistent session duration – sometimes can stay logged in all day, other times can get prompted to login again after a very short period.
The inability to download \ zip multiple attachments in emails which are held up (e.g. Having to manually download 20 attachments as opposed to a single .zip of them).
Trustwave at times can be slow to load / process URL's.
When going into the message viewer sometimes we get inconsistent results with "long running scripts" message appearing which results in having to restart whichever browser we are using (happens in IE11 and Chrome). This tends to happen most when quarantined emails contain larger attachments (15-20 MB+) or a large number of attachments.
Response from

Topsec Cloud Solutions

Hi Sean,
Thanks for the review and for the positive feedback.
We took on board all the feedback we got from our users , you guys being a key part of that and have rectified each and everyone one of them in the new version due for release in July.
We'll be up to see you shortly and be able to give you a progress report and ideally demo the new customer portal for you.
Thanks Again .

Replied 01/04/2019
Industry: Food & Beverages
Company size: 51–200 Employees
Used

Daily

for

2+ years

Review Source
---
Top Sec Email Security
I have a very good experience with Topsec. Staff are always on the ball and very helpful
Pros
Security of our internal systems are well protected as emails with virus are blocked before entry to the system.
Cons
Short length of time that an blocked email is held for.
Response from

Topsec Cloud Solutions

Hi Patrice,
Thank you for taking the time to leave us a review.
It's always great to get positive feedback but we also like hearing about issues our users may be encountering . I'm not fully clear as to what you mean by the Cons . Could you give us is call in the office on 01-4263300 and we can go through it with you as I feel we have a function in place already that will alleviate that problem you might be having.
Thanks again and talk soon
______________________________________
Thanks for taking our call, it was great we were able to explain that the issue you felt you had actually wasn't an issue at all. We are always happy to provide training and insure you are maximizing the service.
Thanks again Patrice, glad we could help.

Replied 01/04/2019
Industry: Civil Engineering
Company size: 51–200 Employees
Used

Daily

for

2+ years

Review Source
---
Topsec Blockmail
Managing corporate email security is an ongoing challenge, and even a security aware end-user base, human errors happen. With TopSec Blockmail we have an effective method of helping to protect our email environment before mail hits our mail servers. We have been using the service for several years and found it to be an extremely useful mail screening tool.
Pros
Probably the most significant element of any product for me is the aftersales support, the guys in Topsec are second to none, extremely efficient and knowledgeable in their field. The product itself is very effective at stopping email borne malware. Simple, intuitive interface with easy to understand and implement. Very easy to develop granular rules to block, quarantine or allow email based on a whole range of criteria including sender, content etc. . Building on pure email filtering, we have also engaged topsec to provide Trustwave link repudiation which adds an additional layer of security.
Cons
EMail filtering is time consuming but necessary task for many IT departments. however, the time spent releasing emails pales in comparison to the time spend mopping up a malware incident and therefor we consider Topsec Blockmail a critical part of our security defense strategy
Response from

Topsec Cloud Solutions

Thank You for the review. It means a lot to all the Topsec team.
If there is anything you need from us please give us a call or pop an email to any of the guys & gals who will be only too glad to assist you..

Replied 28/03/2019
Industry: Information Technology & Services
Company size: 2–10 Employees
Used

Daily

for

2+ years

Review Source
---
Excellent Product
Topsec Email Security has been our spam filtering system of choice for the last 3 - 4 years and we continue to recommend it.
Pros
We have been using this product for a number of years now and recommend it to all our clients for the email filtering.
It is very easy to setup - Topsec configure and manage the rules as required.
Our clients can manage their own quarantine and whitelists or we can manage these for them as needed.
URL filtering for links in emails adds an extra level of protection.
The support from Topsec is excellent.
Cons
Very little.
Can only access the portal from specified ip addresses which can be a bit restrictive when we are out of the office.
Response from

Topsec Cloud Solutions

Thanks Des for all the positive feedback, we really appreciate our longstanding partners taking time out of their schedules to leave reviews for other potential clients.
With regards to IP Address restriction we see this as an additional security feature but we have listened to you and our other partners , we recognize the difficulty this can cause you guys so as part of the new platform in July the restriction on IP Address can be lifted should you wish.
Hope this helps, see you soon.

Ger

Replied 24/04/2019