About AIM
AIM is a secure end-to-end point of sale (POS) business solution that can be used in any retail environment. This retail management solution features customizable menus and screens, inventory management, complete POS activity and customer management, as well as a suite of add-on modules that supports the needs of a variety of specialty retailers. The add-on modules, such as rentals, repair and service, purchase orders and lesson and class scheduling, allow retailers to build their own custom solution by selecting and paying only for the features they require. AIM also offers built-in ledger and payables for those that want a fully-integrated accounting system. Retailers seeking a web presence can incorporate Active-e, an e-commerce solution which can help them engage and interact with their online customers.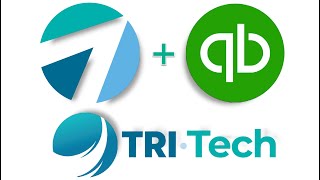 AIM does not have a free version and does not offer a free trial. AIM paid version starts at US$995.00/one-time.
Starting Price:
US$995.00/one-time
Industry: Consumer Services
Used

Daily

for

6-12 months

Review Source
---
Its really easy to make reports which is good for this type of software
Pros
I really like how you can easily generate reports, that's important for my business and I believe this software can do the best job of it.
Cons
I don't like that's a little clunky to use, but that should go without saying because this is super complex software we're dealing with here.
Industry: Retail
Company size: 2-10 Employees
Used

Daily

for

2+ years

Review Source
---
Pleased!
Overall we are very happy with AIM for our business. The tech support is awesome! They are always ready to help and super friendly. I love that they can remote in and show us what to do.
Pros
We have been using the contract module side of AIM for our instrument rental contracts to keep track of monthly payments since the beginning of our business in 2004. We pulled away for a brief stint to try another company and it was a disaster. The instrument rental contracts are the bread and butter of our business. If it fails, we fail. If the customer doesn't feel like they can trust us with their personal info because the system fails, we fail. It's a reflection on us. We came back to AIM in 2019 and went all in with the full point of sale system and we've never looked back. We highly recommend AIM.
Cons
We do wish that there weren't so many steps to follow. Seems like there is a huge learning curve to this program. Once you live it and breath it like it do it's one thing. But my employees tend to make mistakes often because they miss a step.
And for example: having to get out of one frame and into another one for the same customer with a different question about their account is sometimes frustrating.
Also. I really wish that an email went out immediately to my rental contract customers on autopay when their card is declined. The ability is there, as they receive an email immediately when the payment goes through, but not when it declines. This would help our collection dept out tremendously if this option was implemented.
Industry: Music
Company size: 2-10 Employees
Used

Daily

for

2+ years

Review Source
---
AIM software makes my job easier!
My interactions have almost exclusively been with the tech support team. I am a musician and I don't think like an accountant; they are always helpful and efficient. The support is peerless - I don't think we have ever stumped them!
Pros
We have been using AIM for more than 10 years. It allows us to manage daily sales, keep current track of our inventory, and to update, receive, and transfer inventory as needed. The A/P invoice feature makes accounting a much easier process. The software is reliable, and the reports it can generate are tremendously helpful.
Cons
We are a musical instrument store that is run by musicians, and it took us all a bit of time to learn to "think like the software" in more complicated processes. The availability of tech support being there to bail us out made that transition easier.
Industry: Retail
Company size: 2-10 Employees
Used

Daily

for

2+ years

Review Source
---
Legacy database that our company is slowly replacing with more modern systems
Years of data can be searched through. We currently use it for recurring billing via credit cards for monthly rental and lesson tuition payments. Those recurring charges must be manually triggered every day though.
Pros
Does not have glitches or communication errors. Data that has been input stays there forever. Interface has never changed, ever. So if you are familiar with it, there is a comfort factor.
Cons
The user interface has very few, if any, task stream allowances or cross linking between data entry areas.
The typical interaction with Aimsi requires starting from the home screen and navigating the "Module" you need, selecting the "Find," searching for the correct customer account, pulling up the relative info about them.
Then...
Restarting from the home screen, module you need to add or edit part of the changes that are needed, "find," find that account again..
Then...
Restarting from the home screen, module you need to add or edit the other part of the changes that are needed, "find," find that account again...
While there are hot keys to speed up this process it is still a very primitive workflow. Newer systems have you choose the customer account first, then proceed to enter new data, while Aimsi requires finding the module, and then the account, over and over again.
Networking your store for Aismsi to work off of one of your local PCs requires above average networking skills. Backups and hardware upgrades are your problem and responsibility. You will need someone on call unless you happen to have above average IT skills.
Industry: Music
Company size: 11-50 Employees
Used

Daily

for

2+ years

Review Source
---
AIM Software
Overall experience has been amazing. Tech support is there to help us out when there are questions. The training videos are full of good advice and very helpful hints to make the software work better for us.
Pros
For an all around software, for several different industries, this software is well thought out. We have used this software for many years, and have gone through several of the upgrades. When there has been an issue, tech support is right there to help resolve problems or to escalate to developers to create what we need. The training tutorials are a huge help. The software is very customizable for our needs.
Cons
We have not really run across any negatives. Tri Tech is always improving the software. The one downside is not having tech support there on weekends if we have an issue. We have only run into one or two times we have really needed them on a weekend in all the years we have used the software.