About Sendspark
Sendspark is a web-based personalized video email solution that helps businesses build genuine connections with their audience. Sendspark enables organizations to stand out in the inbox with video emails for smarter outreach and clearer communication. With the Sendspark Chrome extension, new videos are just one click away with the ability to record right from the browser. Teams can create quick videos of any kind on the fly for customers, allowing them to introduce themselves, answer questions, follow up on conversations, showcase their products, or create instant tutorials. Sendspark allows managers to be able to record themselves, their screens, or their faces as a floating bubble over the screen to make personalized videos at scale. Users can add personalization and branding after recording a personal video message in Chrome, making the experience more attention-grabbing for their audience.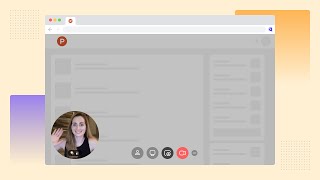 Sendspark has a free version and offers a free trial.
Alternatives to Sendspark
Sendspark Reviews for UK Users
Industry: Design
Company size: 51-200 Employees
Used

Weekly

for

6-12 months

Review Source
---
Sendspark has changed my view of video & emails
I recently discovered how a video helps to engage people much more. Sendspark is definitely going to serve my needs for creating videos and short screencasts. If you really want to boost your business, please start to use Sendspark right now. ..I am looking forward to new features available in the future with more interactivity and reply options. There's a lot of potential!
Pros
It was exactly what I was looking for. A tool to create videos on the fly (in the browser) and send it via a link to my clients and colleagues. It works great, fast and reliable. Video and audio quality is good. It was easy to set up and it's been working flawlessly for the last couple of week I've been using it. I love to receive a confirmation email if someone has viewed my video.
Highly recommended!
Cons
I can set global brand styles to customize the video landing page to my corporate design. I love the new feature to scale the logo in the header but would like to see more customizing options like changing fonts and font sizes.
Industry: Arts & Crafts
Company size: Self Employed
Used

Monthly

for

6-12 months

Review Source
---
A great tool for creating and sharing videos
My overall experience with Sendspark has been a very positive one.
Pros
I just love what Sendspark does. It is great to be able to quickly record a video and send it to someone or record something separately and just upload it to Sendspark in a couple of clicks.
Using video in your communication and marketing increases the "humanity" of what you do, it is nice when people get to see you... and Sendspark makes that something so easy to do that even a child could make it happen.
In addition to its ease of use, I am a fan of the Sendspark user interface. The fact that it has a Chrome extension is very practical too because it speeds things up. Plus, there is the sharability feature. Whether it's on social media or an animated thumbnail embedded in a video, Sendspark gives users plenty of different ways to share their video creations.
And the web page is a nice thing to have too. I like that, for each video, Sendspark creates a mini web page that you can customize and even add a button to. That's very powerful because you can link the button to something specific and then mention the call to action in your video.
Cons
If I had to mention something I don't like that much about Sendspark is the fact that the web pages can only partly be customized. It would be nicer to have more controls to really give each page the look and feel you would want it to have.
Industry: Staffing & Recruiting
Company size: Self Employed
Used

Daily

for

1-5 months

Review Source
---
Easy to Use
I probably need more time to get acquainted with the software and understanding the most effective way I can use it. So far my experience has been acceptable.
Pros
The extension is easy to work with and provides great sharing options.
Cons
Customer support response time is very quick but I'm still unclear on a recording timer available to display as I'm recording and screen sharing. I don't see many options or settings area with more options.
Industry: Events Services
Company size: Self Employed
Used

Daily

for

1-5 months

Review Source
---
Didn't Think I'd Love It and Use It This Much
Very excited about it. Want to tell others and promote it, but also don't want everyone to have this as it feels like a secret weapon for me.
Pros
I have purchased video email services such as BombBomb and other types through the years, usually a wasted subscription due to my own laziness or factors such as not getting all dressed up and camera ready every day if I'm being honest. However, I've been blown away by the ease of use, and usefulness, of Sendspark. I am finding a reason to use it daily, and it's changing the way my clients feel engaged with me, whether it is proposals in email form, or even a simple video created for them of my sharing their web site in the background as I scroll through it, and am speaking in the bubble in the corner. They love that I do this. I'm very pleased with this product.
Cons
There is a learning curve in terms of recording a video on the Sendspark widget/page, and then linking the video to the client, and if you return to that recorded Sendspark page and press the wrong button, such as "done", you can ruin the client link by clicking in the wrong place, and that's the only glitch I've found so far. But this app is invaluable for me at this point.
Industry: Marketing & Advertising
Company size: 2-10 Employees
Used

Daily

for

1-5 months

Review Source
---
Easy and effective
I use SendSpark for prospecting emails and social channel outreach. It's a great way to break the ice with cold contacts.
Pros
It is incredibly easy to setup without the learning curve that many others have.
Cons
Currently the inability to add a custom tracking domain but this is on their development plan and is expected to be available soon.