About DEAR Systems
DEAR Systems is a cloud-based ERP solution for small to midsized retailers, wholesalers, manufacturers, and e-commerce operators. This comprehensive solution includes modules such as e-commerce, manufacturing, purchasing, sales, inventory management, and accounting. With this solution, businesses can use DEAR Inventory to create, plan, and track each phase of the purchasing process. The solution reminds users to reorder stocks in time to avoid a situation of stock-out. Businesses can see all purchase orders with specific reports for pending purchase orders and purchase cost analysis. The software records supplier-purchasing history along with product cost to help businesses make informed purchasing decisions. The manufacturing module tracks the cost of raw materials and labor and creates a multilevel bill of materials/ subassemblies. DEAR Inventory supports many inventory management functionalities, such as serial numbers, batch/log tracking, and expiration dates. Inventory aging reports help organizations gain visibility into upcoming expiration dates of products stored in a warehouse. DEAR Inventory integrates with existing applications including Xero, QuickBooks, eBay, Magento, Shopify, and ShipStation.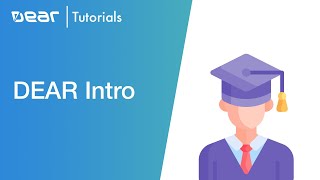 DEAR Systems does not have a free version but does offer a free trial. DEAR Systems paid version starts at US$249.00/month.
Pricing Details:
Plans start from as little as $249 USD/month or $2739/year for 5 users Extra users: $50 USD/month
View Pricing Plans
Alternatives to DEAR Systems
DEAR Systems Reviews for UK Users
Industry: Information Technology & Services
Company size: 2-10 Employees
Used

Daily

for

2+ years

Review Source
---
IntegrationKings review of Dear Systems
A great overall platform for anyone selling products in the market that wants to control their Inventory correctly and the workflows in relation to an Inventory business. Also from an accounting background it is a full end-to-end solution in relation to ensuring the accounting is 100% correct in the business.
Pros
The features we like most about Dear Systems and so do the clients we work with are:
- Integrations around stock control and sales workflows with Woo Commerce and Shopify.
- Complete bi-directional integration with Xero and QBooks Online.
- Love the fact that we can do Supplier Deposits and Customer Deposits, tracking them correctly within the accounting system.
- Also the fact that we can do multi-level Build of Materials for manufacturing clients and then sell via multiple of sales channel.
Cons
The features we least like most about Dear Systems:
- Reporting in the platform takes abit to set-up and ensure you are getting the reporting you want out of the system.
- Would like to see more integrations over time into the core platform overall as well.
Reasons for Choosing DEAR Systems
Wanted better integration overall with the accounting within the business and in some cases wanted to move away from their old clunky ERP platform that was running their business still from a server.
Reasons for Switching to DEAR Systems
Better integration overall in relation to the accounting workflows with Xero, plus a very good Partner network and team to work with internally.
Industry: Food & Beverages
Company size: 2-10 Employees
Used

Daily

for

6-12 months

Review Source
---
What a relief
DEAR Systems is everything I wanted Unleashed and MRP Easy to be. Its flexible to use, has ongoing gold standard support at no extra cost, has a great looking interface and has very customisable membership extras.
I clearly cant talk more highly about DEAR and its because I had such a lousy time with the others.
Pros
Best support I have ever had with any business software. The live chat is full of highly experienced operators who respond very quickly to get you back on track.
Very fast and easy to understand onboarding. Much less help needed than others.
The video tutorials are excellent.
The interface is modern looking.
The process from CO to MO is visual and easy to follow.
The Automation option is worth every dollar.
Cons
Not enough Business intelligence information.
Not enough visual information in reporting like graphs and tables. There is a taste of it in the dashboard but thats the extent of it.
B2B Portal needs the option to pick what products certain groups of stores get to see vs others.
Industry: Wholesale
Company size: 2-10 Employees
Used

Daily

for

6-12 months

Review Source
---
Pretty Darn Good!
Great! The onboarding was also very comprehensive.
Pros
We have used a lot of ordering / inventory systems over the years and this is our forever change (we hope!). I really appreciate the complex level of adjustments that can be made (eg: invoice customisation, staff permissions, custom fields) as well as the robust accounting integration. Once you use it a few times, the interface is fairly straightforward. Even my less tech savvy staff have commented they find the flow of DEAR easier to use, despite the added complexity of features.
Cons
The WooCommerce integration has been a bit temperamental to set-up to manage stock correctly and we wish it would pull orders more frequency.
Alternatives Considered
Cin7
Reasons for Choosing DEAR Systems
TG pulled the plug!
Reasons for Switching to DEAR Systems
Feature-rich and staff that actually answered our questions.
Industry: Music
Company size: 11-50 Employees
Used

Daily

for

2+ years

Review Source
---
Worst SaaS experience I've had in the past 7 years running my company
0/10 - borders on scam
Pros
The software offers a fair bit of customization
Cons
When we started using DEAR Systems the costs was $40 USD per month. When choosing a SaaS provider for anything, you actually make a huge commitment and have to put a fair bit of trust in the provider. We had to integrate DEAR with various other services such as Xero. We created an internal knowledge base how to use it for common use cases, had initial set up costs, etc. We then populated it with years of data. Basically we were stuck with DEAR for life.
Once we were fully locked into the system, DEAR made the absolutely outrageous move to increase their pricing from $40 USD per month to $375 USD per month for us. Unlike literally any other SaaS provider in the world, they did not grandfather existing customers with the original price, but raised the prices on everyone. In my opinion this is a predatory business practice. Price increases are fine - increase the price by 20% if you must, even on existing customers. But 10x from $40 to $375 combined with the extremely strong lock in? That honestly borders on being a scam.
Now today what prompted me to write the review was another price increase by almost double from $375 to $625! As if this wasn't bad enough, DEAR Systems did not even announce the price increase but just started billing us twice the amount.
DEAR Systems clearly hates their customers and can not be trusted. We'll be moving to a different provider as soon as possible!
Industry: Computer Software
Company size: 2-10 Employees
Used

Daily

for

6-12 months

Review Source
---
Dear System Review
We found that Dear Systems had all the inventory requirements already built in with extra functionality of the production module allowed us to structure each one of these operations in a logical sequence. We have brought a number of our clients on to Dear systems and every one of them have appreciated the ease of use and the increased options it offers.
Pros
In discovering Dear Systems we found that the program allowed us greater functionality than most ERP systems. Although it is quite intuitive to use it packs a punch when you get deeper within the program with some functionality that much more expensive programs don't have. Xero handles the accounting in the background whilst the sync between them works seamlessly so that you don't notice that you are actually using 2 different programs.
Cons
The program just concentrates on inventory so other modules such as CRM are not fully developed and you would need to get an additional addin. Everything else works really well