About DEAR Systems
DEAR Systems is a cloud-based ERP solution for small to midsized retailers, wholesalers, manufacturers, and e-commerce operators. This comprehensive solution includes modules such as e-commerce, manufacturing, purchasing, sales, inventory management, and accounting. With this solution, businesses can use DEAR Inventory to create, plan, and track each phase of the purchasing process. The solution reminds users to reorder stocks in time to avoid a situation of stock-out. Businesses can see all purchase orders with specific reports for pending purchase orders and purchase cost analysis. The software records supplier-purchasing history along with product cost to help businesses make informed purchasing decisions. The manufacturing module tracks the cost of raw materials and labor and creates a multilevel bill of materials/ subassemblies. DEAR Inventory supports many inventory management functionalities, such as serial numbers, batch/log tracking, and expiration dates. Inventory aging reports help organizations gain visibility into upcoming expiration dates of products stored in a warehouse. DEAR Inventory integrates with existing applications including Xero, QuickBooks, eBay, Magento, Shopify, and ShipStation.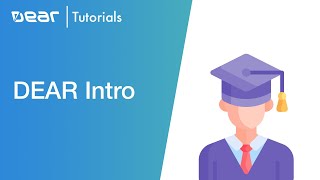 DEAR Systems does not have a free version but does offer a free trial. DEAR Systems paid version starts at US$325.00/month.
Alternatives to DEAR Systems
DEAR Systems Reviews for UK Users
Industry: Information Technology & Services
Company size: 2-10 Employees
Used

Daily

for

2+ years

Review Source
---
IntegrationKings review of Dear Systems
A great overall platform for anyone selling products in the market that wants to control their Inventory correctly and the workflows in relation to an Inventory business. Also from an accounting background it is a full end-to-end solution in relation to ensuring the accounting is 100% correct in the business.
Pros
The features we like most about Dear Systems and so do the clients we work with are:
- Integrations around stock control and sales workflows with Woo Commerce and Shopify.
- Complete bi-directional integration with Xero and QBooks Online.
- Love the fact that we can do Supplier Deposits and Customer Deposits, tracking them correctly within the accounting system.
- Also the fact that we can do multi-level Build of Materials for manufacturing clients and then sell via multiple of sales channel.
Cons
The features we least like most about Dear Systems:
- Reporting in the platform takes abit to set-up and ensure you are getting the reporting you want out of the system.
- Would like to see more integrations over time into the core platform overall as well.
Reasons for Choosing DEAR Systems
Wanted better integration overall with the accounting within the business and in some cases wanted to move away from their old clunky ERP platform that was running their business still from a server.
Reasons for Switching to DEAR Systems
Better integration overall in relation to the accounting workflows with Xero, plus a very good Partner network and team to work with internally.
Industry: Wholesale
Company size: 11-50 Employees
Used

Daily

for

6-12 months

Review Source
---
Very complete inventory software
DEAR general customer services is very supportive and covered with the software license, we wish they have an onboard service and they should have been more straightforward on telling what works and what does not work, the attempt to integrate QBO and DEAR was frustrating, however we remain using DEAR because the other benefits on orders transfer, inventory per warehouse and BOM, we are using zapiers to link certain transactions to help us keep DEAR inventory updated
Pros
Very complete software work with BOM (assemblies), it help us to track components that are not sold but consumed, program is user friendly and has many ways to be customized
Cons
Integration with QBO (Quick Books) we wasted lot of resources trying to integrate QBO with DEAR and these 2 programs are not compatible when using QBO as invoicing source
Industry: Textiles
Company size: 11-50 Employees
Used

Daily

for

6-12 months

Review Source
---
STRONGLY advise against for manufacturers.
POOR. Impractical for unless you are only using Assembly BOMs, Production BOMs and Make To Order BOMs are not fully developed, problematic, and time consuming to operate.
Pros
The purchasing module is excellent for managing supplier backorders. Ecommerce integration is good.
Cons
EXTREMELY click intensive for production management. Strongly recommend against using Dear for manufacturing despite their claims.
Industry: Cosmetics
Company size: 2-10 Employees
Used

Daily

for

1-5 months

Review Source
---
DEAR Systems step to the future!
Still getting used to the DEAR system, however, if compare with other inventory systems we used before, I must say DEAR is the answer, so far very happy! It's all there, just need a bit of time to learn how to navigate around. Selling on Amazon & eBay? No problem..... (once everything is set up correctly) DEAR will do all your daily routine for you. Using an eCommerce website (in our case it's WooCommerce), it's all there! We are still in process of integration/switching from Quickbooks desktop however, after only 1 month of using DEAR (plenty of step by step, how to use information online and very straightforward YouTube videos, which will answer most of your questions (how to?) on daily routine of most of the businesses. Special thank you to the support team, for being very helpful, straight to the point answers with plenty of information provided to understand and learn ….. bravo!
Pros
Xero & Dear system user (new user experience).
Everything you need to manage warehouse inventory!
Detailed Inventory information, Order process flow, purchasing order management, stock control, eCommerce website eBay/Amazon integration, - easy to use once you get used to it.
Helpful support team, and plenty of information provided to understand and learn DEAR systems.
Cons
Takes some time to know the DEAR systems (navigate) due to many features.
I guess we need to use DEAR systems for some time to get a better understanding and therefore, give a revised review of experience and possible Cons we might have.
Reasons for Choosing DEAR Systems
Quickbooks Desktop service termination in the UK from 2023
Reasons for Switching to DEAR Systems
Inventory management - stock control - plenty of features to use now or in the future. Amazon-ebay-ecommerce integration. Daily order routine progress, overall DAER systems feels pleasant to use
Industry: Retail
Company size: 51-200 Employees
Used

Daily

for

2+ years

Review Source
---
Great All in One Inventory Management System
Pros
Simplifies the full life cycle of a product from raw ingredients purchased, costing, production, all the way to final sale. Great for inventory control and forecasting. The system also has great integration capabilities.
Cons
A few more options could be added to the product families. The DEARPOS feature is a great addition but it lacks on the payment integrations and an option for tips on sales would be great