About Disciple
LIMITED OFFER ON NOW: GET 25% OFF Disciple empowers creators, founders and changemakers to build independent communities on a platform that they own, manage and control. Our proprietary technology allows you to bring your people, memberships, and content together in your own fully-branded and private community platform. With a Disciple powered community, you get to create a safe space for your customers, fans or followers to unite with the things that they are most passionate about with the added benefit of being able to sell courses, charge subscriptions, live stream and so much more. All our customers have one thing in common – a desire to nurture their communities on a social platform they define, one which is free from social media limitations. Get your own community platform on Web, iOS and Android. Pricing starts at $308/month for mobile and web app. Disciple is currently helping 700+ communities provide a top-quality experience to over 2 million members.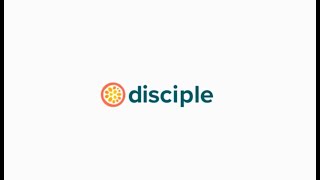 Disciple does not have a free version but does offer a free trial. Disciple paid version starts at £44.00/month.
Starting Price:
£44.00/month
Disciple Reviews for UK Users
Industry: Health, Wellness & Fitness
Company size: 11–50 Employees
Used

Daily

for

6-12 months

Review Source
---
Excellent product and service!
The sales process with Mo was easy and not pushy. Very clear and easy to comprehend and the service with my account rep [SENSITIVE CONTENT HIDDEN] has been phenomenal.
Pros
The Disciple platform has allowed us to connect and share information like never before. We were previously using a Wordpress members site and tried every forum and app program under the sun. We tried Buddypress, bbPress, Peepso, WP-Foro, Appresser, Mobiloud, Bizness Apps, AppyPie, you name it, we tried it. We tried all the cheap options and once we committed to Disciple, it's been a smooth ride ever since.
Cons
Disciple is still fairly new and while everything works perfectly and we've had zero issues, they are still behind a little on features including admin design control and ability to turn off and on different features. Each update has brought on welcomed enhancements and upgrades though, so I expect it will all work out. The company is also based out of London, so communication can be a challenge for us as we are in the U.S with different time zones.
Reasons for Switching to Disciple
Overall functionality and ease of setup. The others weren't as plug and play ready out of the box.
Industry: Photography
Company size: 2–10 Employees
Used

Daily

for

1-5 months

Review Source
---
The best decision our company has made!
We were very frustrated with the user experience of Facebook groups and felt very limited by Facebook's rules. All of our members who have joined our app since launching have said that they love the app more than Facebook. They love the clean and user friendly interface! We are happy that we're able to connect with our community in a more meaningful way and bring them educational resources and other things that we'd have never thought of doing inside Facebook's groups feature.
Pros
I loved how easy it was to set up our own private community. Disciple has been very easy to work with, and they handled all the actual set up for us which freed us up to be able to be creative with the look and feel of our private community. I love not having to fight with Facebook's algorithm anymore because that means our members actually see the content that we're publishing into our community!
Cons
The inability to livestream from desktop is probably what I like the least, I would love the ability to screen share while going live from desktop to share course material or other things during our live videos.
Reasons for Choosing Disciple
We felt very limited by what we were able to do with Facebook groups and felt frustrated by the low reach we would get and having to fight the algorithm to get our posts seen by our members. We love that we can make our own rules for our community and not have to be beholden to the rules of Facebook's platform.
Reasons for Switching to Disciple
Disciple's features seemed to be more what we were looking for. Disciple was also much more reasonable as far as pricing for the app feature which was very important to us.
Industry: Health, Wellness & Fitness
Company size: 2–10 Employees
Used

Daily

for

1-5 months

Review Source
---
Fab product, only let down by tech issues & poor attitude from support
The onboarding process was great. Our Community Specialist and then our Community Success Manager were both absolutely fantastic; really helpful and responsive. The app had some technical issues which we would expect initially, but these have been ongoing and feedback tells us that this has resulted in some people leaving or not using the app. When I personally experienced an issue with a long load time that led to me not using the app for a while. I was given instructions to: log out and quit the app; power-cycle your device; go to Setting on your device and find Quiet Connections app in the list at the bottom of this view; turn on the toggle for Clear data on next launch; then reopen Quiet Connections, log back in and test if the issue persists.
When I shared that this worked for me and asked if they were working on a solution because a) I felt it was unprofessional to tell our users to go through this process and b) our users are socially anxious so they would not even attempt to reach out to resolve an issue like this (they would just leave), The Manager of the Support told me: "customers DO reach out" and "I'm fairly certain that you're familiar with the tv show "IT Crowd", it's great don't get me wrong, however, as someone with more than 10 years of experience in the tech support field it pains me it made the public assume that power-cycling ("have you tried turning it off and on again") is just a gag or even worse, it's perceived as "unprofessional"."
Pros
We loved how quickly this app was ready to go. It was the ideal solution to connect our community when the UK went into lockdown and our support groups had to stop. We most like the forum, private messaging, and post scheduling features. The ability to create and arrange folders has been helpful too.
Cons
There have been a number of technical issues that have resulted in people not using the app, such as it taking a long time to load or suddenly closing down; or the buttons and text being colours that meant they couldn't be seen on certain phones whereas they were working fine on others. There were issues with the welcome email displaying incorrectly, that meant we had to use plain text. Initially we were surprised to find that people's messages could be shared outside of the app, but this function was updated when we asked.
Response from

Disciple Media

Hi Hayley, thank you so much for your feedback. It's great to hear that you found it quick and easy to get set up, and that you're enjoying all the features our platform offers your community!

We take any issues with the app really seriously and investigate any issues that you're having, as we really don't want our users to be experiencing crashes or slow load times. Our team works to isolate and test issues on Android and iOS to find solutions appropriate to the operating system.

We've rectified the temporary issue with button colours on some devices and have updated the app so that you can now send a private message to welcome new members on board (rather than an email), which is proving to help engagement!

If you need any further help, please get in touch with our team at [email protected] and we'll do our best to support you.

Best wishes,

The Disciple Team

Replied 07/09/2022
Industry: Hospital & Health Care
Company size: 10,000+ Employees
Used

Daily

for

2+ years

Review Source
---
Quality Product - Great Value For Money
Fantastic! The customer service has been impeccable. I spent 3 months researching dozens of different platforms and Disciple is head and shoulders above the rest.
Pros
The member directory using customisable user profile fields is very powerful. The livestreaming functionality is the best in the market (especially now that RTMP is available). Having a stand-alone independent platform (with the option to white label) was the game changer.
Cons
Profile images are optional - I'd prefer them to be compulsory.
Reasons for Switching to Disciple
It's the most intuitive and easy to set up platform in the market.
Response from

Disciple Media

Thank you so much for this wonderful feedback Padraig Joseph, we are delighted that your app has been a game changer! That's exactly how we want all our customers to feel. We're so happy to be on this journey with you and look forward seeing your community continue to thrive.

Best wishes,

The Disciple Team

Replied 07/09/2022
Industry: Health, Wellness & Fitness
Company size: Self Employed
Used

Daily

for

6-12 months

Review Source
---
Disciple is an awesome product
The overall experience has been exceptional, customer support from Disciple is very good. Response times are brilliant and it does feel that they go the extra mile to ensure that issues are quickly resolved.
Pros
Disciple is feature rich. The team is very clear about the road map, and the users can have a say on the priority of the features being built which is really great. In the 6 months that I have been using the product, there are constant updates and improvements.
The software is very easy to use.
Great community to help resolve problems and help support oprate and set up your community.
Cons
Some of the integration applications or interfaces can be clunky, not always seamless.
In comparison to other solutions, it's quite expensive.