About QuickBooks Desktop Pro
QuickBooks Pro helps to automate the billing and invoicing process and work order management from a single reconciliation window. With 'Bank Account Reconciliation' feature, users can link their bank accounts and define workflows for the accounting activities. This allows users to make automated payments and deposits from their linked bank account and also manage the employee payrolls via a single application.
What is QuickBooks Desktop Pro?
QuickBooks Desktop Pro is a comprehensive accounting solution that offers robust functionalities of a core accounting software application, including account payable & receivable, project accounting, expense management and payroll management, all within a single integrated suite.
How do you use QuickBooks Desktop Pro?
"Quickbooks Desktop Pro is available to be installed both on-premise and in the cloud on Mac and Windows operating systems. Users can sync, link and import data from other integrated applications, such as PayPal, American Express and Square where all transactions are automatically categorized to record monthly expenses and earnings.
Who uses QuickBooks Desktop Pro?
Quickbooks Desktop Pro is used by small and mid-sized businesses interested in internal and client facing accounting.
How much does QuickBooks Desktop Pro cost?
Quickbooks Desktop Pro offers 3 pricing plans to cater to business needs. The plans are billed on a one time yearly rate per number of users with a maximum of 5 users.The lowest plan, Pro Plus 2021 is priced at $199.00 for one user with available options to purchase payroll add ons. The Pro Plus 2021 + Payroll is priced at $599.00 for one user that comes with enhanced payroll features such as direct deposit management, tax calculations, and live support.The Enterprise 21.0 plan is intended for larger businesses and is priced at $1,147.50 for one user.
Does QuickBooks Desktop Pro have an app?
Quickbooks Desktop Pro has an app available on both IOS and Android devices.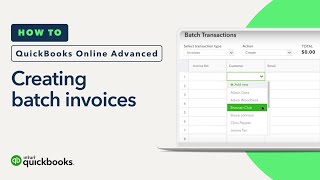 QuickBooks Desktop Pro pricing
QuickBooks Desktop Pro does not have a free version but does offer a free trial. QuickBooks Desktop Pro paid version starts at US$7.50.
Alternatives to QuickBooks Desktop Pro
QuickBooks Desktop Pro Reviews for UK Users
Industry: Food Production
Company size: 10,000+ Employees
Used

Daily

for

2+ years

Review Source
---
Excellent Accounting Software and Easy to Use
Pros
The best part about this software is that how it makes processing accounting transactions very easy. It helps me in preparing monthly reconciliations and finalise my quarterly financial statements without a problem.
Cons
There is nothing about this software that I dont like.
Industry: Retail
Company size: Self Employed
Used

Daily

for

2+ years

Review Source
---
Program is Great - Support not so Great
I enjoy using Quickbooks, but feel that the availability of a good alternative accounting program would make Intuit step up to the plate and improve their support after the sale. I feel that Quickbooks stands out as the leader and they really don't have any good competition.
Pros
Very easy to use. Very versatile reporting. Offers several different ways to navigate the program
Cons
The program is expensive and getting more expensive with every new release. Now Quickbooks has gone to being subscription based, so you will have to buy a new subscription every year. I used to just upgrade every 3 years or so. Support is outsourced to the Philippines making communication with the agent very annoying. Quickbooks acts like if you have to call support, it is because you are not smart enough to use the program. Support is expensive after a short introductory period.
Reasons for Switching to QuickBooks Desktop Pro
Due to being in a rural setting without super good internet, having everything stored on your own computer makes using the program much quicker.
Industry: Accounting
Company size: 11-50 Employees
Used

Weekly

for

2+ years

Review Source
---
Get QBO Instead. Why wouldn't you?
Pros
QBO is super easy to use. very slight learning curve. everything is right where you expect it and works as you'd expect.
Cons
i wish the GL report would display as my default preference instead of making me change it everytime.
I hate that i can only see one year's worth of outstanding invoices on the invoice screen. why cant it just show me all o/s from all time as of today?
My least favorite things is the limited number of tags you can put on a transaction. For example the only way you can tag a transaction is by account and class. I need at least 2 more tags to do everything i need.
Industry: Marketing & Advertising
Company size: Self Employed
Used

Daily

for

2+ years

Review Source
---
One of the Best Software programs for any business
I would say my overall experience is that it is a reliable software and a leader in accounting software.
Pros
I love the fact there are many options for customers. There are features that can be turned on or off. There are parts that you can customize and tailor specific to your business.
Cons
Sometimes there can be a learning curve for newbies or if there is a function you rarely use. However, there are ways to contact help and there is a lot of resources available for assistance or troubleshooting.
Reasons for Switching to QuickBooks Desktop Pro
I used quickbooks in another job years prior for only AP and it never gave me any issues.
Industry: Retail
Company size: Self Employed
Used

Weekly

for

2+ years

Review Source
---
QuickBooks rules the accounting universe
Pros
I like the fact it's a double-entry bookkeeping system The feature I like most is the cost accounting. I can price out anything I make using the pieces and parts listed in my inventory. I couldn't function without this feature. I know my sales, I can do my Xmas projections, calculate my overhead, and determine which products are selling and doing well.
Cons
QB is a double-entry system, and nonbookkeepers don't "get it". It's not the easiest to learn to use. It does many things. I can't create catalogs using this software because I can't enter product pix in the version I use. They are quick to sell you another solution.
Alternatives Considered
Xero
Reasons for Switching to QuickBooks Desktop Pro
Quickbooks has 80% or more of the market, many bookkeeping and accounting services have staff trained on how to use the software. I know I can find someone who knows and understands my software.