About Microsoft 365
Microsoft 365, formerly Office 365, is a suite of office collaboration and productivity applications. The software encompasses modules that enables the use of Microsoft Office suite and cloud-based solutions such as Skype, Exchange and SharePoint. While Microsoft 365 can be deployed through single sign-on leveraging an Active Directory, the software's functions can be configured on the online portal. It provides products such as OneDrive, Outlook, OneNote, PowerPoint, MicrosoftTeams and SharePoint. Primary features of Microsoft 365 comprise hosted services, office applications, updates, collaboration tools and Microsoft 365 Education. Additionally, users can leverage the suite for cross-platform efficiency, updated workflow, on-air meetings, cloud collaboration and email hosting. Catering to businesses and homes, Microsoft 365 can be accessed via web, iOS or Android operating system. It also provides on-premise solution for enterprises. Support is provided via email, phone and an online help desk. Pricing is per user per month.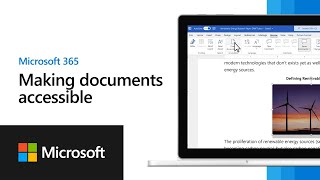 Microsoft 365 does not have a free version but does offer a free trial. Microsoft 365 paid version starts at US$6.99/month.
Starting Price:
US$6.99/month
Alternatives to Microsoft 365
Microsoft 365 Reviews for UK Users
Industry: Banking
Company size: 2-10 Employees
Used

Daily

for

2+ years

Review Source
---
A great product to increase productivity
If you are used to work with Microsoft Office, this the tools for you, it is cost effective, because you pay as you use, you can integrate web mail and have free storage.
Pros
Allows the complete team to access the files and email everywhere as long as they have an internet connection. You can save money when compared to purchasing the licenses separately. Sets up the foundation so the company can take full advantage of cloud benefits.
Cons
Very hard to work with no internet connection. In some cases we have complains that a few features like accessing password protected files and macros limitations. Having documents in the cloud increases the security risk for having everything in one place.
Reasons for Choosing Microsoft 365
We have better compatibility with all Microsoft suite and applications.
Reasons for Switching to Microsoft 365
We choose Microsoft 365 because of compatibility and efficiency features
Industry: Information Technology & Services
Company size: 11-50 Employees
Used

Daily

for

2+ years

Review Source
---
A cloud-based solution that ensures file documentation, protection, and team collaboration.
Microsoft 365 enables us to accurately protect and document our files, and enables team members to collaborate, so they share reports and discuss updates on an ongoing basis.
Pros
I like how Microsoft 365 is cloud-based, as well as how it offers modern solutions for teams to organize their work, share tasks remotely, and interact more effectively. We cannot complete our daily work without MS Office applications, so Microsoft 365 is a great blessing for us because it ensures that all files and applications are available in one place that we can always access from any device, and we can share with each other by updating a specific file and also holding meetings and exchanging discussions, which allows us to complete our work in a smooth manner without the need to send files via email, uploading, modifying, and re-sending. I like the big storage capacity, which allows me to store material and organize it in primary and subfolders, as well as the option to select who is authorized to read it and who can edit it from others. I really like the forms in Microsoft 365 that allow us to easily seek feedback from team members, vote on a certain topic, and collect results.
Cons
Depending on the size of our relatively small team, the processes of sharing, syncing and working on files together run smoothly and without any hiccups. But I think that the more members who share the same file, things will get complicated and the modifications may not be saved, and the member will need each time to download a copy to the device and then make modifications to it and then write off the old copy and re-download the new version and send a notification to the rest of the members of that, which They may look messy and I find it stressful in general. I think Microsoft needs to make improvements that increase its ability to help large teams organize these processes, saving time and effort and preventing the same task from being repeated more than once.
Industry: Market Research
Company size: 51-200 Employees
Used

Daily

for

2+ years

Review Source
---
eh?
Disappointment and forced bondage (we've always used powerpoint for presentations, so we're going to carry on doing that, even if they're a pain to update and many more modern, better options are available).
Pros
Familiarity, I guess, I mean, if I could literally use anything else, I would.
Cons
Microsoft are one of the biggest software companies in the world, with more software engineers than I can count, yet each new release of this software is basically a "where do I find that feature now".
Nothing new, nothing useful added, just the shelves rearranged so I have to take time out and learn where they've moved something to this time and when working across devices with different versions I have to increase my mental load on using the application to recall how to do things rather than spending that mental load on completing a task.
Speaking of different versions, of course they render files slightly differently, or don't support some of the limited new features over the years so you're dissuaded from using them, does xlookup work better than vlookup? Yes, can you use it? No, because the file may go to a client with an version that doesn't support it.
Appreciate I may sound contradictory, of complaining of no new features, and then those new features not being backwardsly compatible, but this is the annoyance of using this. Then you go to the web versions that are even more kneecapped, need to use a macro to achieve something? Not online you don't. Now you have to open the file in a desktop version, run the macro, and re-sync to the cloud and close the app, go back to the webversion, gah, all such a faff for an application that's older than any of my interns.
Industry: Hospital & Health Care
Company size: 51-200 Employees
Used

Daily

for

2+ years

Review Source
---
Productivity with limits
We have managed to cut down on repetative task in data analysis using excel by making use of the powerpivot feature and creating templates which once populated with new data they automatically and instantly bring accurate update graphs and charts
Pros
Office 365's feature support our core business functutions from support for report writing with spell check, grammar correction, word count, document design and layout features. The product comes with inbuilt templates for brochures, business cards, flyers and many other marketing products. The spreasheet features and new formulae (e.g. xlookup), predefined charts make data compilation and analysis a breeze for our data analysis teams. To cap it all the new templates in powerpoint make the suite a force to reckon with in our line of business as we on daily basis make presentation for our internal staff, clients and stake holders.
Cons
The new annual renew licensing structure deals a low to this otherwise great product
Reasons for Choosing Microsoft 365
Software upgrade
Reasons for Switching to Microsoft 365
The support for multiple document formats and reliability of Microsoft Office experienced in the previous versions of the product got the better of me as opposed the advertised features by the other product
Industry: Computer Software
Company size: 201-500 Employees
Used

Daily

for

2+ years

Review Source
---
Experience with Microsoft Office 365: Well Worth It!
Each application in the Microsoft 365 ecosystem may assist users tackle a range of job processes depending on their individual needs. For example, Word and Excel are essential tools for office employees to utilize both at work and when conducting transactions. The PowerPoint application includes all the capabilities required to assist users in creating succinct, clear, and equally appealing presentation slides for individuals who frequently have to give presentations.
In particular, OneDrive's cloud storage system offers customers up to 1 TB of storage space, as well as smart storage and organizing tools, providing users with the essential sync and utilities while utilizing the Microsoft 365 ecosystem.
Pros
increase in user output
support for document access across many devices and locations
Simple document sharing with coworkers
1TB of cloud storage should be made available for each OneDrive account.
If you unintentionally lose your computer or experience issues at work, you may quickly retrieve your data from the cloud.
Cons
Even though it offers many benefits, since Office 365 is a cloud-based service, there is a chance of downtime if something goes wrong with it.
One of the key elements impacting work is internet connection speed.
If users don't employ security procedures, the ease of access from several devices and places, especially public ones, might potentially be a security issue.