About FMIS Fixed Asset Management
FMIS Fixed Assets is a cloud-based fixed asset management solution. It caters to multiple industries including retail, healthcare, manufacturing, non-profit, education and oil and gas. Primary features include fixed asset depreciation, asset tracking, inventory management, maintenance, fixed asset lease accounting, depreciation forecasting and document management. The fixed asset accounting module calculates depreciation, tracks assets from acquisition through disposal and ensures compliance with IFRS, local GAAP and other international standards. It offers support for multiple countries, currencies, companies and depreciation methods. The asset tracking module allows users to track location, status and history of assets across locations. FMIS FIxed Assets offers integration with finance and ERP packages including Sage, Access and Deltek. It is compatible with Windows, Mac and Linux operating systems. Customer support is offered via email and over the phone. Other help options include case studies and resource library.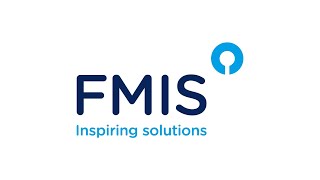 FMIS Fixed Asset Management pricing
FMIS Fixed Asset Management does not have a free version. FMIS Fixed Asset Management paid version starts at US$4,500.00/one-time.
Starting Price:
US$4,500.00/one-time
Alternatives to FMIS Fixed Asset Management
FMIS Fixed Asset Management Reviews for UK Users
Industry: Nonprofit Organization Management
Company size: 201–500 Employees
Used

Weekly

for

2+ years

Review Source
---
Great product, Superb value for money and excellent customer support
Pros
So easy to use, a small piece of software the manages depreciation on our assets superbly. Customer support is very good! cant be beaten on value for money.
Cons
A few extra features would help but I believe they are on the roadmap
Response from

FMIS

Hi James, Thank you for the great feedback. We are always looking for good ideas to add to the product, so please get in touch with us to let us know what you would like to see.

Replied 04/01/2019
Industry: Information Technology & Services
Company size: 11–50 Employees
Used

Daily

for

2+ years

Review Source
---
System has taken our company to the next level
To get the system to function how we wanted it to, required a great deal of communication with FMIS, and I'm glad to say that from the very beginning, they were interested, reactive, and innovative, when creating workarounds and improvements to the solution. Nothing was too much trouble.
Pros
I liked that the system could be adapted to our working methods. Most software applications are 'out of the box' solutions, where you need to adapt to it's methods.
Cons
The background admin menu's are a little tricky to use at first but you soon get the hang of it
Reasons for Switching to FMIS Fixed Asset Management
All of the 'out of the box' systems we sampled didn't fit our requirements. We wanted something that we could adapt to our methods.
Response from

FMIS

Hi Adrian, thank you so much for sharing your experience here. It has been great working with your team and I am glad we have been able to help.

Replied 26/08/2022
Industry: Oil & Energy
Company size: 51–200 Employees
Used

Daily

for

1-5 months

Review Source
---
Review from Total Directional
New User. Still learning the product.
Pros
The software allowed us to organize and track our assets with depreciation.
Cons
The software is very picky on how it runs items. If you run depreciation, you must undo this to adjust assets.
Response from

FMIS

Hi Trevor,
Thanks for taking the time to leave feedback for us. I am sorry that you have not had a great experience with the software.
I have spoken with your project team, but I would be keen to understand what we could have done differently.

Replied 08/02/2023
Industry: Hospitality
Company size: 51–200 Employees
Used

Daily

for

2+ years

Review Source
---
We use the FMIS software as integral part of our purchasing and asset management
Our invoice processing time has been cut considerably and we now have an asset register that we have confidence in.
Pros
The order processing and goods receipting is easy to use for the non financial staff. The Fixed Asset management system deals with our extensive assets and the support from FMIS when implementing the software, some bespoke was excellent.
Cons
The system does not deal with incorrect stock purchases very well. It is easy for stock buyers to make errors on the purchase orders and goods receipting which if not spotted in time require several steps to correct.
Response from

FMIS

Hi Elaine,
Thank you for taking the time to review FMIS. I'm glad the software is saving you time on invoices and goods receipt.
Correcting stock purchases can be a hassle, but I know the team had a couple of ideas that might help if you would like to call in and have a chat with them.
Best Regards,
John.

Replied 13/04/2018
Industry: Warehousing
Company size: 201–500 Employees
Used

Weekly

for

1-5 months

Review Source
---
Excellent product, incredibly user friendly
This has been a tremendous experience from the first interaction. Tons of excellent information shared to determine if the program was right for our company, very responsive service, detailed training.
Pros
The customization available and ease of use. Super user friendly and able to be managed and altered based on your own individual needs.
Cons
Only con would be not being able to quickly see if an asset has an attachment associated to it from the main asset view screen. Not major, but would be nice to see. My representative is sharing that feedback for possible implementation in a future release.
Reasons for Choosing FMIS Fixed Asset Management
Needed a system that handled the M2 tax depreciation
Reasons for Switching to FMIS Fixed Asset Management
Cost, value, usability
Response from

FMIS

Hi Jessica,
Thank you for taking the time to leave this great feedback.
It really is appreciated, and I will pass it on to the project team.

Replied 09/02/2023