About Appy Pie
Appy Pie is an application development platform that enables users to create mobile applications compatible with operating systems such as Android, iOS and Windows mobile OS. The solutions creates applications for a variety of industries including casinos, gyms, small businesses and religious organizations. Configurable application templates allow organizations to create games, organizational apps, shopping carts, customer relationship management apps and more based on existing application frameworks. Applications can be shared with potential customers on various social platforms that include Facebook and Twitter, as well as the Appy Pie marketplace. Appy Pie's application analytics feature enables managers to track application performance by measuring parameters such as conversion rates, engagement levels and current active users. The platform is available with monthly subscription pricing or with a one-time perpetual license fee.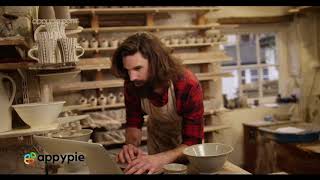 Appy Pie has a free version and offers a free trial.
Appy Pie Reviews for UK Users
Industry: Leisure, Travel & Tourism
Company size: Self Employed
Used

Daily

for

2+ years

Review Source
---
Best option for web app
Always very happy about service
Pros
Easy to understand, everything is very clear and if not, the support always helps you
Cons
The possibility to track actions inside the app and the possiblity for a backup (this is common to most of the other platform so we have chosen appy pie because offers anyway the best options for the other things)
Reasons for Switching to Appy Pie
Easy to understand and to use, best support ever. We tried other platforms and it takes ages to get a reply for support, appy pie replies you immediately!
Industry: Retail
Company size: 2–10 Employees
Used

Daily

for

6-12 months

Review Source
---
BEST OPTION FOR SMALL BUSINESS APP!
I have solved a major problem of customer loss due to COVID. Now my customers are able to shop from home!
Pros
The product is easy to use and affordable! I am always able to get help exactly when I need it at any time day or night! It gives you the opportunity to grow your business and upgrade your product as needed. I love that!
Cons
At first it seemed overwhelming and I was aggravated, but it was because I had no idea what I was doing! I quickly learned so much that I was able to navigate through and make changes that I needed to make. Maybe update some of the instructional videos to make them a little easier to follow for some of us who have no clue whatsoever.
Reasons for Choosing Appy Pie
Because the online store/website offered by ConsignPro took days to post pictures of merchandise I listed for sale, causing problems. They only let me post a few items a month, very costly.
Reasons for Switching to Appy Pie
Because I can upgrade as my business grows, I do not have all these extra things i do not use, but am having to pay for.
Industry: Restaurants
Company size: Self Employed
Used

Daily

for

6-12 months

Review Source
---
A complete failure using appy pie
After using the Appy pie system for more than 10 months now, I would have to write this review to tell other users about what are you going to expect. It is going to be fair review because i have also used it for atleast 10 months now. Well for beginners who would like to create an app with features provided by appy pie, this is very good start. Setting up the system is easy, with having some technical background. The system provides lot of functionalities, lot of integration options, but as soon as you start using the system, you will realize that there are basic functions which does not work. It is a major headache/frustration to explain the issues to support people. They are quick to provide reply to your queries but be prepared to explain the whole error situation again and again. If the system is hanging, they will try to solve it, but be prepared to get new bugs into the system. You yourself have to test every possible scenario on your own. As soon as a requirement or basic functionality cannot be provided by them, they will just reply that other customers might be affected so we cannot do that. But the truth is, no real customer could work with the system without a fix, so that means there are actually no other customers using the feature. And if you have no way. You try the system, work with the system, get clients by spending lot of effort and then after 10 months you realize that system is not going to support. But you are stuck, no other choice.
Pros
Easy to setup and use. Integration with few third parties.
Cons
1. In India, it might work to just display the name of the product on the product listing page like Butter Panner or Dal makhani but in Germany where the food is so diverse, coming from so many regions, people have no idea what the product contains just by looking at the name. It also needs to display the description on the same page. Otherwise it's too much clicking/navigation, cannot work. The system should have the possibility to allow this as it's already like this on appy pie own website (which is generated from the same app).
2. Showing pictures/images on the product listing page is a major setback for categories with big product listing: How does the end user need to find the correct product if there are more than 50 items in the list, scrolling and scrolling and scrolling.
3. Payment system (e.g. Paypal amount could not be handled individually for the restaurants). I see that technically it might be possible but the product management team does not want that.
4. The current review system inside the app is a major joke. None of the customers who order food are able to provide a review and none of the customers who need to check/read the reviews are able to do so.
5. User management is of no use.
6. Translation of the app is possible but the backend system cannot be translated and the restaurant owners see all in english.
7. No reward or loyalty management system.
8. App size of 200 MB on iPhone.
9. 1000s of bugs in the system.
Industry: Accounting
Company size: 1,001–5,000 Employees
Used

Daily

for

6-12 months

Review Source
---
The best product in developing applications, I love it.
This product helps me in its ease of use in order to develop applications and improve the work on them well. It is a wonderful thing to work on, really amazing in the results that are obtained.
Pros
With my use of this product, all my developments for the applications that I use in working on it have improved. It is characterized by the multiplicity of functions and tools in my need for service.
Cons
A program that helps to develop applications easily using it only.
Industry: Information Technology & Services
Company size: 2–10 Employees
Used

Daily

for

1-5 months

Review Source
---
time saver mobile app builder
for normal mobile apps that provide information or for portfolio this is one of the platforms to consider special if your budget is low or if you are running out of time. If you already have a website you can just opt for a scan and your app is ready in min.
Pros
the platform allows anyone to create a mobile app using drag n drop style. No coding experience needed. if you can operate a Facebook account then you can create a mobile app. on top of all creating is free pay only when you want to publish so it's a 10 from me.
Cons
with a lot of data, the app can be slow, or connecting to external DB might require more than just drag and drop.
Reasons for Choosing Appy Pie
for the sake of comparing
Reasons for Switching to Appy Pie
in my opinion appy pie had was richer in feature and a bit easier than competitors