About Cornerstone LMS
Cornerstone Learning helps you provide a connected learning and growth experience for your people. Create a personalized development and growth experience that inspires people and accelerates transformation. Get a solution designed to dynamically understand your users, connect them to personalized opportunities for growth and help them develop the skills that will get them here to there. Help your organization and your people to meet the future ready — by reuniting your people, your business and your tech and empowering everyone to adapt, grow and succeed — together.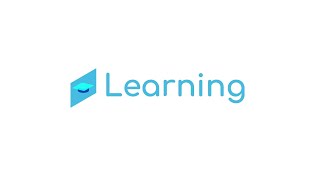 Cornerstone LMS does not have a free version but does offer a free trial.
Alternatives to Cornerstone LMS
Cornerstone LMS Reviews for UK Users
Industry: Financial Services
Company size: 51–200 Employees
Used

Daily

for

1+ year

Review Source
---
Cornerstone LMS - Great product!
Pros
I like that CSOD is an integrated HRIS system. It has a great end-user experience and a nice interface.
Cons
Some of the file size limits are an issue. and some of the functionality does not work as one would assume. However, there are a lot of tools and resources to find ways to make the functionality work for your company.
Industry: Government Administration
Company size: 1,001–5,000 Employees
Used

Daily

for

2+ years

Review Source
---
You get what you pay for
It's been slowly improving. I would say that our experience is limited as so many functions are outside of the Learning Module. We purchased a smaller version and I think it shows as we are continuously struggling to make it suit our needs the way we want.
Pros
I think that the recent changes have made the system more user friendly, but it is still not the most clear system. It manages transcripts fairly well.
Cons
I assume (as I was hired after implementation) that you need to request it, but our permissions are more limited than I would like. We can't run reports like utilization metrics, or who is in what security role which really limits our abilities. We also don't have backend design privileges and as a web developer that is infuriating.
I would say usability is less than desirable as there are HTML issues, and Transcript functionality confuses people.
There isn't a natural or logical way to set up accommodation requests even when using custom forms, which in my opinion is a very bad issue. We of course have text in the email, but it's insufficient and has caused issues.
Reasons for Choosing Cornerstone LMS
I can't guarantee I selected the right product we switched from but we switched due to the very limited functionality.
Reasons for Switching to Cornerstone LMS
We chose it for functionality as Cornerstone offers a lot. I will say that the scope of what we need has shifted and I am not sure that it would have ended on the same decision if we were making it now.
Industry: Financial Services
Company size: 1,001–5,000 Employees
Used

Daily

for

1+ year

Review Source
---
LMS with a lot of Capabilities
We want to drive users to go into the LMS so that they can utilize all of the learning thats offered. With Cornerstone releasing Learner Home it was a great way to get users into the system because it reminds them of Netflix which is fun.
Pros
I like that Cornerstone is constantly releasing new tools and features to enhance the LMS. They really listen to their customers and take in all advice to make necessary upgrades.
The software is easy to navigate and use. Making ILT sessions and events is straightforward. I also like how you can add badges to a learning object so that way learners feel good when they accomplish something. Also, the reporting capabilities are great and there are a number of reports you can generate to analyze how the system is being utilized.
Cons
The Quiz functionality of the system is not good and not easy to use.
Its not modern and every test you make has to be out of 100. Also, you can drag and drop questions in whatever order you want them to be. The tool is limited and needs to be upgraded for easier use.
Reasons for Switching to Cornerstone LMS
Approval Workflow - we needed managers to get notified whenever an employee registered for an event through the system for scheduling purposes.
Industry: Hospital & Health Care
Company size: 10,000+ Employees
Used

Daily

for

2+ years

Review Source
---
Cornerstone LMS not great for complicated builds
My experience is both good and bad. Good in that I have gotten used to the way the product works and can maneuver well. Bad in that its tedious work and there are areas where streamlining is needed.
Pros
Cornerstone was an improvement over the LMS platforms we were using 5 years ago. It handles large amounts of learning objects and dynamic assignments well if its simple. It doesn't like complicated assignments. The system works well with a simple set of learning objects assigned to a simple group with a due date. If you need to build a complicated group (one with many parameters), it may not work as well. Also the removal of items is a challenge when you are removing from a large number of transcripts.
Cons
the administration of cornerstone is not straight forward. There are a lot of nuances that come up when you are completing various activities. There is also the inconsistencies with various screens throughout. In some areas you can click check all or uncheck all to select multiple objects. In other areas you cannot and have to click individually, which is time consuming.
Reasons for Choosing Cornerstone LMS
Company had expanded number of users. We wanted a standardized system.
Reasons for Switching to Cornerstone LMS
Cornerstone presented an impressive list of features including automation.
Industry: Machinery
Company size: 1,001–5,000 Employees
Used

Daily

for

2+ years

Review Source
---
Solid HRIS system with a strong LMS
Overall, Cornerstone is a solid and robust system. We run into very few issues with it. It has helped us reach our global workforce and manage learning within our organization.
Pros
Cornerstone offers one of the better LMSs that I've managed in my career. They continue to update the system with new features and evolve it with emerging technology like machine learning and mobile compatibility. It supports all of the content we use and user management is relatively painless. Each area of the system integrates with the others. This allows for a very cohesive performance management suite.
Cons
The weak spot of Cornerstone is their customer service. It has been a pain point for several years. They say they are working on improving it and sometimes they do, but it still has a long ways to go. I also wish the system had more robust mobile compatibility. This is something they have been working on, but they are behind some competitors. They also need further support for multimedia, specifically video.