About Breathe
Breathe is an award-winning software company which develops online tools that help business owners reduce time spent on HR admin and do away with paper records and spreadsheets. More than 6,000 UK small businesses and charities use Breathe to manage over 200,000 people.? The software enables businesses to centralise everything to do with their people in a single, secure system that automates all of those processes which end up taking so much time. Breathe equips businesses owners who don't want to become HR experts with cost-effective tools which make managing this area of management admin a breeze.??As a result, business owners and HR administrators have more time to spend focusing on supporting their people and developing the positive, inclusive cultures that bring out the best in them. Key features include holiday booking, absence reporting, employee data and document management, performance, training and expenses.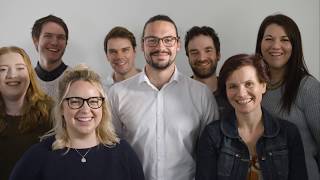 Breathe does not have a free version but does offer a free trial. Breathe paid version starts at £12.00/month.
Starting Price:
£12.00/month
Breathe Reviews for UK Users
Industry: Marketing & Advertising
Company size: 11-50 Employees
Review Source
---
Great HR platform for growing businesses
We found BreatheHR when we were about 20 staff and it's been a godsend, it meant we could move on from holiday spreadsheets and it made us so much more organised with personnel files but those were only the basic things we were trying to 'fix', in reality lots of other benefits came with it - our team love the 'kudos' feature which mean they can say thanks / well done to each other, and we use it to help communicate business critical documents to all staff - our team have take much more responsibility for their own information and now they can access things like remaining holiday days whenever they want.
Pros
There are lots but in general this has given us a professionalism in our HR administration that we simply didn't have before at a cost that's a real no brainer.
Cons
Can't think of any, but if anything you do only get out of it what you put in so if you don't engage your staff in it and use the various features then it won't be so useful.
Industry: Computer Software
Company size: 11-50 Employees
Used

Daily

for

1-5 months

Review Source
---
Great online HR system
Great - have used a few online HR systems in SaaS businesses with teams deployed both at home and in office; this is great for managing all we need to, easily and quickly
Pros
ease of use and visual display is great; easy to see individuals, teams and broader groups, wirh notification settings easy to set up and amend. Good for containing - securely - necessary data.
Cons
We have set up 2FA - this is more my issue than Breathe's and I guess it's important, but boy, it's irritating ;-)
Industry: Nonprofit Organization Management
Company size: 51-200 Employees
Used

Daily

for

2+ years

Review Source
---
Functional HR System
It is a good basic tool for Employee records, but getting data back out can be cumbersome
Pros
It is relatively simple to navigate the system and complete tasks quickly using the it's basic interface
Cons
It needs updating. There is no drag and drop functionality, integration with Office 365 or CRM and data cannot be exported en masses.
Industry: Plastics
Company size: 51-200 Employees
Used

Daily

for

2+ years

Review Source
---
Great tool for employers and employees
Breathe is an excellent software every company should have .
Pros
Vey easy to use , can monitor staffs time keeping ect , keeping track of holidays and other functions such as company policies .
Cons
I cant fault Breathe , very good , very simple for all users .
Industry: Information Technology & Services
Company size: 51-200 Employees
Review Source
---
Simple, efficient, cost saving and value for money
ramsac have been using BreatheHR to manage our HR needs for our 50+ team, for the best part of two years now. I have found nothing on the market that compares in terms of functionality and price. Providing our team with a self service HR dashboard has helped us to stand out as a modern employer, whilst at the same time driving increased efficiency and ensuring a more up to date, tighter controlled HR database. We use it to manage staff details, payroll info, holidays and leave, 121s and performance meetings, expenses and more.
I particularly like the efficient way of ensuring staff have read and accepted company wide documents, as well as the easy way in which we can administer leave requests and expense claims - perfect for our very mobile work force.
It's also enabled us to make job offers and HR documentation entirely paper free - and having no paper based HR records whatsoever is really useful when managers are working away from the HQ.
Support is friendly and efficient and the cost is very attractive. I can't say enough positive things about breathehr!
Pros
Drives efficiency
Low monthly fee
Simple to use -for hr users and employees
Cloud based - no set up costs or hardware needs
Mobile
Allows for better control of documents, records and leave/expense requests
Cons
It is what it is, you can't tailor massively, but then you're comparing a product that costs £50 a month, with a bespoke database that costs £20k+ - I think the functionality is more than adequate for the vast majority of SMEs.