About JIRA Service Management
Formerly known as Jira Service Desk, Jira Service Management is an IT service management solution that unlocks high-velocity teams. IT is in the midst of rapid transformation to build capabilities that enable quick delivery of great services while managing cost and risk. But old ways of working constrain progress. Rigid processes limit team agility. Disparate, disconnected tools interrupt the flow of information and hinder good decision-making. With Jira Service Management, teams can: - Manage work across teams on one platform - Enable employees and customers to quickly get the help they need with a self-service portal - Respond, resolve and continuously learn from incidents - Innovate faster with automated change risk assessments, advanced approval workflows - Gain visibility into infrastructure and understand service dependencies - Set up advanced SLA metrics and report on performance in real-time - Configure automated rules so users can streamline repetitive tasks and agents can get more done With over 1000+ integrations on Atlassian Marketplace, including CircleCI, Jenkins, AWS, and more, Jira Service Management can be easily customized to fit any team's needs.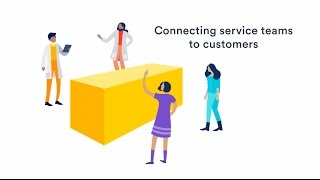 JIRA Service Management pricing
JIRA Service Management has a free version and offers a free trial. JIRA Service Management paid version starts at US$60.00/month.
Alternatives to JIRA Service Management
JIRA Service Management Reviews for UK Users
Industry: Internet
Company size: 1,001–5,000 Employees
Used

Daily

for

2+ years

Review Source
---
Probably the top program for managing projects
Jira is a sophisticated and flexible project management solution with a wide range of applications. Jira's strengths lie in the depth of its task management features, the breadth of its integrations, and the depth of its reporting and analytics tools, all of which contribute to the program's capacity to help you better understand your projects and teams.
Pros
To accommodate the fact that various people have different ways of doing things, this user interface may be easily altered to fit individual needs. Jira makes it simple and quick to design and implement unique workflows and rules. One way to break down large projects into manageable chunks is to keep everyone in the loop on how things are shaping up.
Cons
Jira's flexibility allows for personalization, but more in-depth modifications may call for specialized skillsets.Performance difficulties: Some users may have performance issues, especially when working with larger projects or those that include complicated procedures.
Industry: Information Technology & Services
Company size: 2–10 Employees
Used

Daily

for

2+ years

Review Source
---
Effortless Collaboration and Task Management: A Closer Look at JIRA Service Management
My overall experience with JIRA Service Management has been exceptional. The platform has revolutionized our incident management process and significantly improved collaboration among team members
Pros
One of the aspects I liked most about Jira Service Management was its exceptional incident resolution efficiency. The platform truly excels in streamlining the incident management process, enabling our team to respond swiftly and effectively to any issues that ariseWith Jira Service Management, we were able to create a centralized incident ticketing system that provided complete visibility into ongoing incidentsThe automation capabilities of Jira Service Management were a game-changer. We were able to set up predefined workflows and triggers, ensuring that incidents were routed to the appropriate teams and escalated as needed
Cons
While Jira Service Management offers a plethora of robust features, one area that I felt could benefit from improvement was its reporting capabilities. Although the platform provides basic reporting functionalities, there are certain areas where additional enhancements would be valuable
Industry: E-Learning
Company size: 51–200 Employees
Used

Daily

for

2+ years

Review Source
---
Well, everyone knows Jira — I just decided to reflect here
I hate Jira and think the only reason everyone uses it is that they're just used to suffer.Here's an article about it:[SENSITIVE CONTENT]
Pros
After latest update the visuals are quite pleasant.You can really construct complex filters if you know what you're looking for.Task IDs unfurl into links.Permissions are very granular (although complex and you won't understand how to use them).
Cons
Expensive.No obvious features or you have to pay extra: time tracking, dark mode, CHECKBOXES.
Industry: Hospital & Health Care
Company size: 1,001–5,000 Employees
Used

Daily

for

1+ year

Review Source
---
Simple and effective task management software
It's useful for monitoring progress and coordinating the many tasks that have been delegated. In fact, the tool's progress track can be used to make estimates for the deadlines themselves.
Pros
We utilize Jira to proactively guard against issues, notify clients when they are discovered, and monitor their progress and enhancements. Having the assignor's identity and that of the assigned person clearly shown also helps establish trust.
Cons
I had trouble finding older tickets or finding out who else had been assigned to the key I was working on; an internal chat function could greatly benefit those of us waiting for clients to respond to comments.
Industry: Retail
Company size: 51–200 Employees
Used

Daily

for

2+ years

Review Source
---
Jira Service Management a Powerful Ticket System
Overall when the software works it does the job, it's a bit of a nightmare to configure and the costings are not the cheapest but not as expensive as competitor products, i.e. zendesk, freshdesk etc.
Pros
Works very well as a ticket system, it's very customisable and uses JQL for custom queries if you're inclined towards detailed reporting. Third Party Addins available online in their marketplace and bountyful automation features.
Cons
It's very difficult to setup requires alot of time and effort and the software is not userfriendly so if you're implenting for a team that isn't IT literate then perhaps include some extra training days.
Reasons for Choosing JIRA Service Management
We outgrew spiceworks and required a real ticket system
Reasons for Switching to JIRA Service Management
Functionality was near identical it came down to price and the fact we already used Jira for our Dev enviroment.