About Xpertdoc
Xpertdoc is a document generation and automation software designed to help manufacturing, legal, sales, insurance, healthcare, and other businesses manage the creation, storage and approval of contracts, proposals, policies, and more. The platform enables organizations to capture client information, store content and generate any business documents using automated workflows. Xpertdoc includes a template designer, which enables users to create custom templates and forms, and apply formatting rules for numbers, date, time, percentage and currency. Features include barcode integration, version tracking, e-signatures, printing, searching, rule-based filters, single sign-on (SSO) authentication, and more. Additionally, administrators can define role-based permissions to provide access to documents and facilitate update, modification or deletion of templates. Xpertdoc supports integration with many third-party applications such as Microsoft Dynamics 365, Microsoft Power Platform, SugarCRM, Salesforce, Microsoft SharePoint, DocuSign, Adobe Sign, OneSpan Sign, Sertifi, and more. Pricing includes monthly subscriptions and support is provided via phone, email, videos, and other online measures.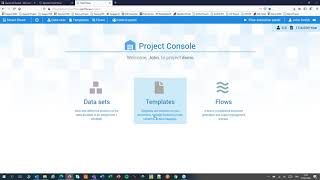 Xpertdoc does not have a free version but does offer a free trial.
Starting Price:
Not provided by vendor
Xpertdoc Reviews for UK Users
XpertDoc @ ABC Financial Services, Inc.
XpertDoc is an integral part of our day to day operations at ABC Financial Services. We use XpertDoc for contract generation, e-signature collection, document routing, and variety of other uses internally and externally. Support has been fantastic and working with XpertDoc is painless. I have recommended, and would further recommend, XpertDoc to other companies in search of a solution for document generation and management.
Response from

Xpertdoc Technologies

Thank you for your great thoughts. We love working with your team and glad that you have embraced the power of Xpertdoc and how it helps you interact in a more meaningful way with your clients.

Replied 03/09/2015
Breath of Fresh Air!
Love what Xpertdoc did with this. Has made my life easier on so many different fronts. Would highly recommend to anyone who wants to make their lives easier! Also found the Xpertdoc employees themselves to be really easy to work with as well.
Response from

Xpertdoc Technologies

Thanks for the great words David. We take pride in partnering to make our clients successful.

Replied 31/08/2015
The software works very well. It is great.
I just see the benefits of this software. It saves time for us to have it.
The only problem is that we have a constant need of change with the document based on needs of our customers, internal users and change of the template which is a difficult problem on how to maintain our budget.
Response from

Xpertdoc Technologies

Katerina, we will have someone reach out to you to assure proper processes are being used, and help you and your team leverage the latest version of the software.

Replied 14/09/2015